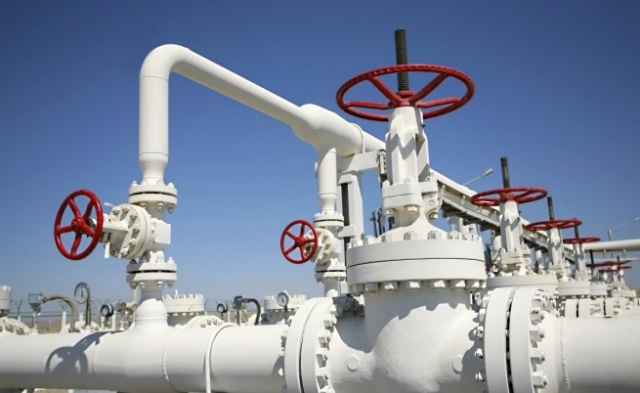 Sofia, December 10. 2014/ Independent Balkan News Agency
By Clive Leviev-Sawyer of The Sofia Globe
The European Union will continue to focus on building up gas grid connections between member states in the wake of Russia's announcement of the cancellation of the South Stream pipeline, with Bulgaria, Greece and Romania signing a joint statement of intention to build a 'vertical corridor' connecting the three countries.
The statement was signed on December 9 following the meeting between European commission for energy union Maros Sefcovic and energy ministers from seven EU member states in Central and South-eastern Europe. Ministers from Austria, Bulgaria, Croatia, Greece, Italy, Romania and Slovenia attended the meeting – reports before the meeting said that Hungarian officials were to participate as well, but the country was not mentioned in the EC media statement.
All eight countries were affected to some degree by Russian president Vladimir Putin's announcement on December 1 that Moscow would scrap the South Stream pipeline because of EU's insistence that the project adheres to EU rules, with Bulgaria's failure to issue a construction permit singled out by Putin as the immediate cause to cancel the pipeline. (Romania is the one country not participating in South Stream, but an agreement between Austria's OMV and Gazprom would have made possible the shipping of gas extracted by OMV on the Romanian shelf in the Black Sea using the pipeline.)
"Member states directly concerned took note of the currently unofficial nature of this announcement and invited [EC] vice-president [Sefcovic] to clarify the situation with the Russian side," the Commission said in a statement. The ministers also agreed that "the EU must remain strongly committed to integrating Central and South-Eastern European gas markets and diversifying gas suppliers, sources and routes."
The integration of gas markets and the diversification of gas supplies would require putting in place the necessary infrastructure and implementing key regional projects ­– such as liquefied natural gas terminals with corresponding pipeline systems, connections to the Southern Gas Corridor, or the development of East Mediterranean and Black Sea offshore gas reserves – as wells as improving interconnections within the region, in particular between Bulgaria and its neighbouring countries.
"In this context, member states and the vice-president welcomed the joint statement signed today by Greece, Bulgaria and Romania on the natural gas 'vertical corridor' connecting their countries," the EC said, without giving further details.
Reports in Bulgarian media, quoting Greek officials, said that the 'vertical corridor' could have an annual capacity of between three and five billion cubic metres. It was unclear, however, whether these interconnections were new projects or re-iteration of the already-existing commitments to build interconnector pipelines between Bulgaria and Greece, as well as Bulgaria and Romania.