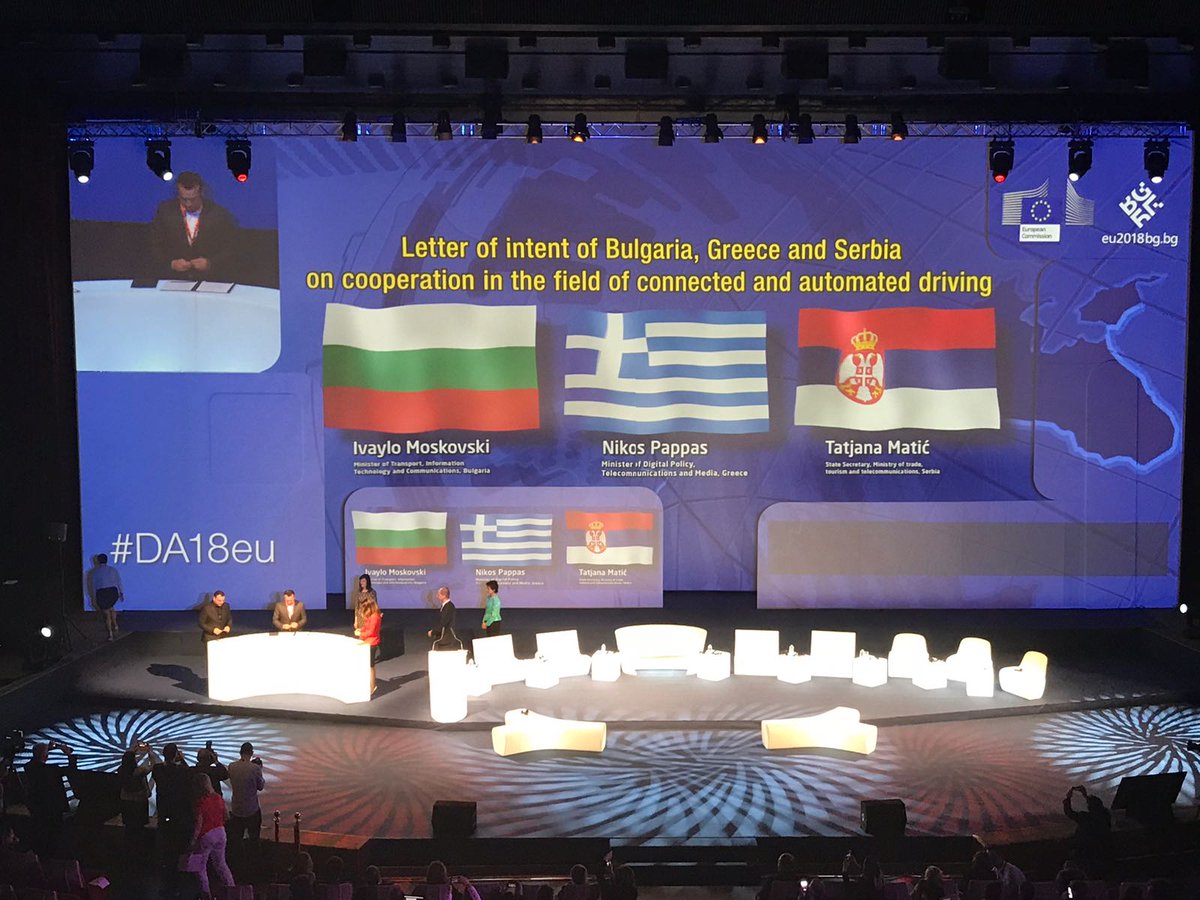 Cabinet ministers from Bulgaria, Greece and Serbia signed on June 26 a memorandum envisaging a Balkan transport test corridor for driverless vehicles.
The initiative is part of the Bulgarian Presidency of the Council of the EU, which ends on June 30, and took place during the Digital Assembly in Sofia.
The Balkan experimental transport corridor is envisaged to feature motorways with optical internet with 4G and 5G coverage.
For Bulgaria, the commitments are linked mainly to the provision of the appropriate infrastructure for the conducting of the tests, and in this regard, proposals have been drawn up for the building of roads and new motorways with the relevant infrastructure, Bulgarian National Television said.
Nikos Pappas, Minister of Telecommunications of Greece, said: "Today we are sending a very strong message that our countries can become a critical digital hub for Europe. It is time for the Balkans to move forward together."
Tatjana Matić, State Secretary of Serbia's Ministry of Trade, Tourism and Telecommunications , said:
The Serbian part of the corridor will be ready by the end of the year. of the fourth generation, and the full synchronization will be provided soon, Matić said./IBNA