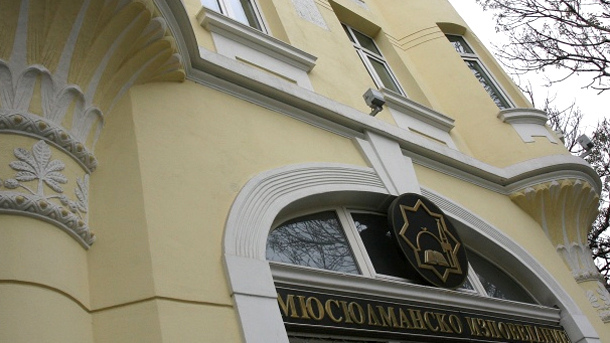 The Grand Mufti of Bulgaria condemned the latest issue of French magazine Charlie Hebdo, published with a cartoon of Turkish President Recep Tayyip Erdogan on the cover.
The announcement, posted on the Mufti's website, emphasizes that Charlie Hebdo is a satanic magazine. The cover of the latest issue has reached the bottom of shamelessness, arrogance, vulgarity and infringement of human rights and dignity, the statement notes.
"We are witnessing all this thanks to the encouraging actions of President Macron, who followed in the footsteps of the neo-fascist way of conducting politics and rhetoric", the statement reads.
According to the Mufti, not only the cartoons of the prophet, but also those of Erdogan are unacceptable. It is emphasized that Charlie Hebdo publishes cartoons of Prophet Muhammad, something that "separates our world". According to the Mufti, freedom of speech must be exercised "within the framework of human morality".
"The Muslim faith emphasizes once again that freedom of speech and of the press must fall within the framework of human morality and responsibility, that rights and freedoms must not be violated and that it must not harm others. We must showcase sensitivity to issues violating personality, because this is the basis of tolerance and solid coexistence between different people in a society", the announcement of the Grand Mufti of Bulgaria underlines. /ibna