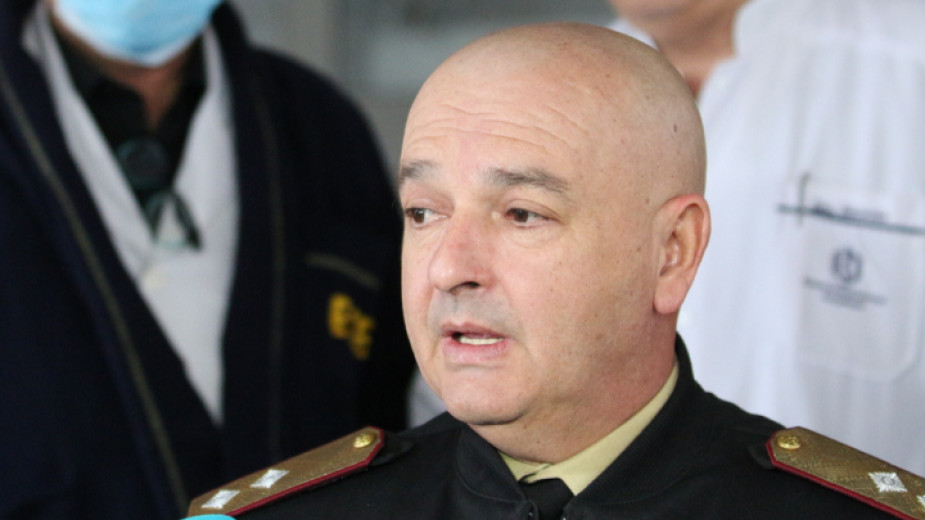 The National Coronavirus Operations Center briefed the Cabinet after an international teleconference attended by Prime Ministers from EU and Israel. Some experts were also involved. During the conference, experiences were exchanged on the fight against the coronavirus disease, which has already reached 107 countries around the world.
According to an analysis by the Italian health authorities, no death has been recorded in the country under 60 years old. In 30% of the cases victims were over 80, said the head of the National Operations Center, Dr. Ventsislav Mutafciski.
He identified the measures taken against the spread of the flu epidemic as sufficient and stressed that there was no identification between it and the coronavirus. "Whereas influenza B is primarily targeting students, the coronavirus target group is the elderly", Mutafchiiski said.
Mutafchiiski proposed further measures to the Ministry of Health.
"In our proposal, we discussed what the options for new labs are. We need to invite all university clinics in Bulgaria, where there are virology laboratories, to organize the training and start the tests. This will allow for the widest possible flow of patients", Mutafchiiski explained.
Most of the teleconference countries adopted the strict measures. "Israel is a country that has taken very appropriate steps. It is also in a very venerable position because of the large tourist flow. All sides stress that the responsibility for quarantine in potential patients should not be transferred to medical institutions. It has been noted that a large proportion of infected patients have a light illness and that mechanisms must be devised to treat them at home", Professor Mutafchiiski continued.
He noted that the measures taken in Bulgaria to restrict travel are similar to those of other countries.
What happened to Pleven with the return of the patients from the hospital does not correspond to what I issued as a directive. As soon as I heard this, I warned the director of Pleven University Hospital to strictly adhere to the instructions I issued. It is unacceptable to deny entrance to people in need of dialysis, chemotherapy, radiation therapy, TELC. Although this was not the case in Gabrovo, I had the same discussion with the hospital manager. This was stated by Minister of Health Kiril Ananiyev during the briefing following the international conference on COVID-19.
Minister Ananiyev said he was disappointed with what happened in Pleven, all the more because of his yesterday's visit to the city and the fact that he was personally convinced of the excellent organization of the institution. In this regard, the management of Pleven's hospital is instructed not to allow such interpretations of the text, and if they have questions, they can always seek clarification from the Ministry of Health.
"The order is extremely clear – to restrict foreign access, to suspend counseling for children and women, scheduled sessions and visits. These are the limitations, everything else should be served by medical institutions", Kiril Ananiyev explained.
With regard to personal protective equipment, the quantities agreed with the Republic of Turkey have not yet been received. This will provide additional medical protection. At the same time, discussions are being held with other EU Member States as well as with third countries to provide more safeguards. The process of producing protective masks and clothing in Bulgaria is also continuing. Various options are being considered on how general practitioners and retailers, such as pharmacies, can obtain the quantities they need. This is possible through specific applications to regional health inspections on the territory of the country, the Minister of Health explained./ibna