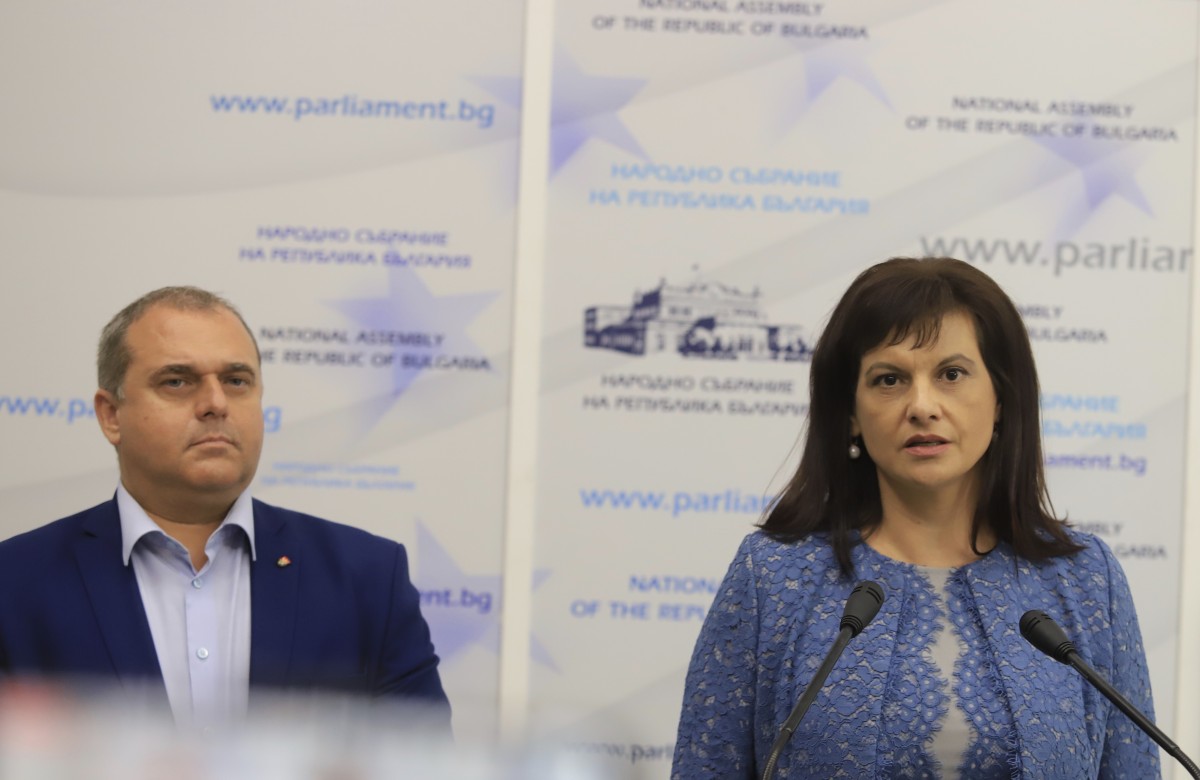 GERB and VMRO will submit the proposal to convene the Grand National Assembly and set up a new Constitution
"We have the necessary 127 votes to submit a draft decision for the convening of the Grand National Assembly and a draft for a new Constitution, as required by the current Constitution", said Daniela Daritkova, chairwoman of the GERB parliamentary group.
As part of the mass anti-government protests, GERB and VMRO held negotiations and a referendum on Krasimir Karakachanov's proposals, which are not included in the draft regarding the new Constitution.
Daritkova stressed that some articles have been rearranged in the draft of a new basic law, while a preamble has also been written after the insistence of the coalition partners of the "United Patriots", since there wasn't one in the original version.
"We have eliminated the possibility of a legislative initiative of the judiciary, because this element in our proposals caused serious controversy. We have explicitly written the text of the Law on Coats of Arms in the Constitution in order to describe in great detail the Bulgarian Coat of Arms. There are many other amendments that you will spot", Daritkova said, promising that the new texts would be made public soon.
Therefore, the necessary support toward the ruling party came from the NFSB, VMRO, Volia and the independent MPs.
For his part, Iskren Veselinov from VMRO stressed that the draft of a new Constitution is practically common for the ruling party, because they agreed on many issues during the negotiations.
"For the first time, we are putting the promotion of the birth rate as a concern of the state", the MP explained, adding that more rights are also given to Bulgarians abroad. The article regarding marriage referring to the union between a man and a woman remains a place. /ibna