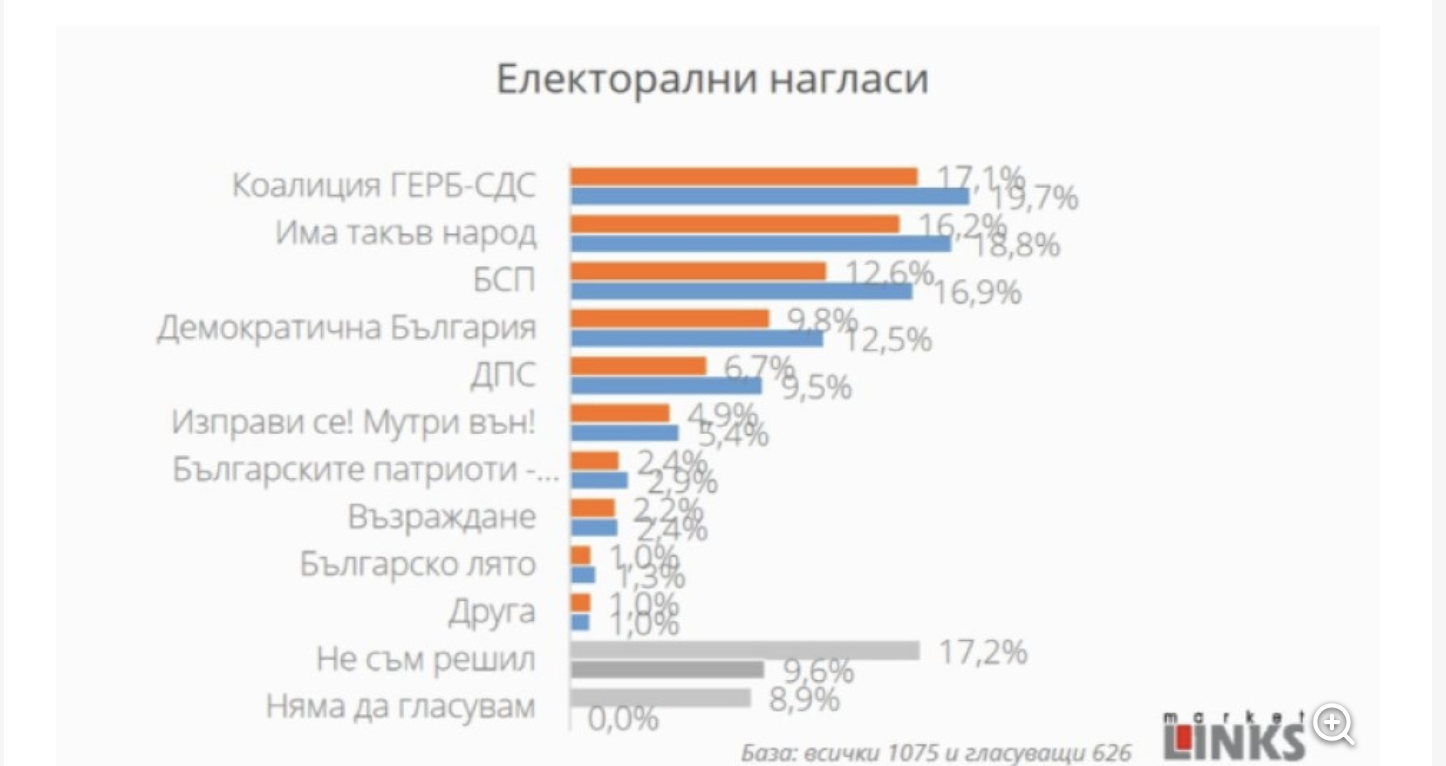 If the elections were held today, GERB-SDS would receive 19.7% of the vote, and «There is such a People" party – 18.8%. This is shown by the data from a jointly funded and conducted survey of bTV and Market Links agency.
The poll was conducted from June 18 to 25 using the methods of direct personal interviews and online surveys.
The third and fourth places are for the Bulgarian Socialist Party and Democratic Bulgaria – respectively with 16.9% and 12.5%. The fifth party are MRF with 9.5% support, and sixth place is for "Stand up! Thugs out!" with 5.4% support.
The patriotic parties fail to cross the 4% barrier to entering parliament.
Sociologists report a fairly high declared turnout of 58%.
In the elections of April 4, GERB – SDS had received 25.80%, "There is Such a People" 17.4%, the Bulgarian Socialist Party 14.79%, the MRF 10.36%, the Democratic Bulgaria 9.31% and the "Stand up. Mafia Get Out "4.65%./ibna