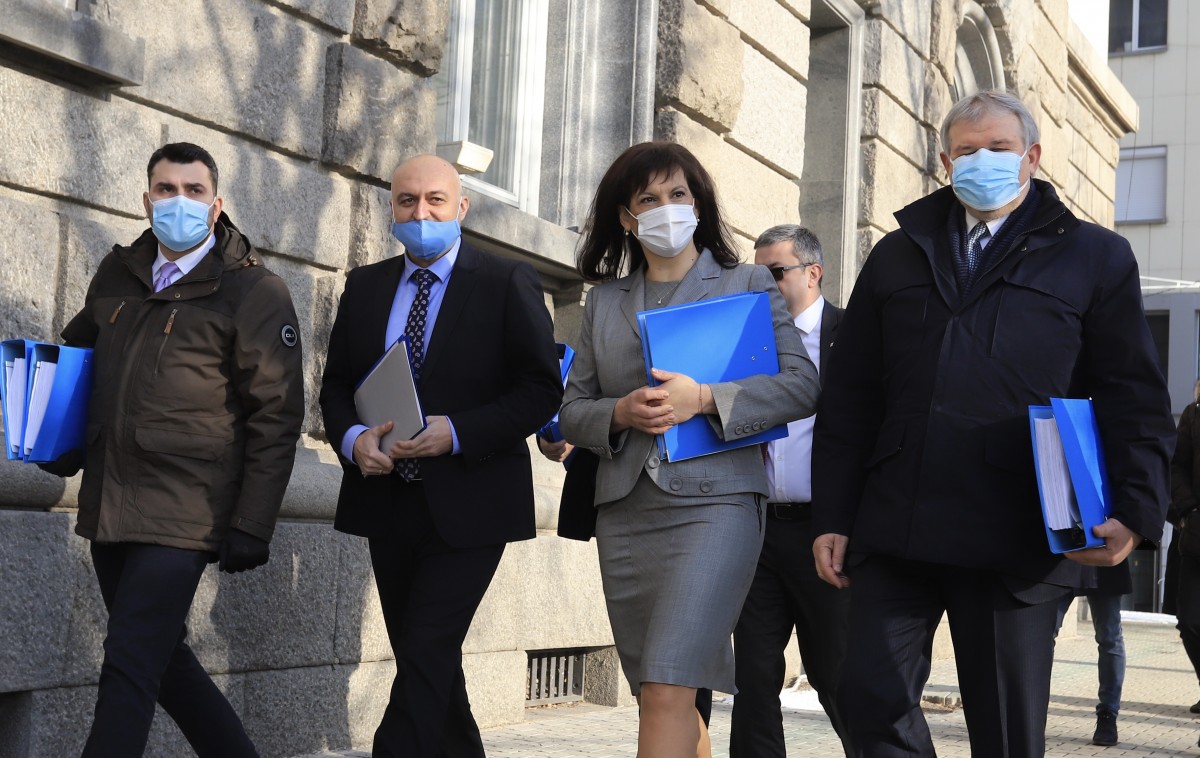 The ruling GERB and the Union of Democratic Forces (UDF) submitted today 9,999 signatures to the Central Election Commission (CEC) for registration in the upcoming parliamentary elections.
The documents were accepted without comment and we are waiting for the decision of the JCC for registration, said the administrative secretary of GERB Tsvetomir Paunov.
We have shown a will to build Bulgaria and achieve visible results. "Over the years we have ruled, we have proven that our recipe for success is 'work, work, work'", said Daniela Daritkova, chairwoman of the GERB parliamentary group.
Daritkova announced that the medical protocol for voting under the conditions of the coronavirus pandemic is ready, adding that their call is for mass participation in the elections.
Daritkova added that they are fighting for the trust of the citizens and pointed out that the challenge for them is to hold elections in an epidemic situation. She announced that Boyko Borissov would lead the electoral list. According to her, the announcement of the candidates and who will lead the list will be made clear within a week.
"Our main opponent in this election is the BSP", said Tsvetomir Paunov. We will talk about partnerships when we see what the vote of the Bulgarian voters will be and how the future parliament will be formed, he added to the media.
"The goal is to unite the right-wing votes, because according to sociologists, GERB/​​UDF emerges as the only right-wing formation, certainly pro-European, pro-NATO, which will not allow the pro-Kremlin Socialist Party (BSP) and its satellites to return to power", said UDF leader Rumen Hristov.
GERB Administrative Secretary Tsvetomir Paunov said that their party structures are in very good condition and aspire to gain a very good result in the upcoming elections. "All this gives us confidence that the coalition between the largest political party and the old right-wing party, after the democratic changes in Bulgaria, will be successful and will be for the good governance of the country and in the interest of the Bulgarian people", Paunov pointed out.
Paunov also said that they are not worried about Tsvetan Tsvetanov's party and the fact that he could divert many votes from them./ibna