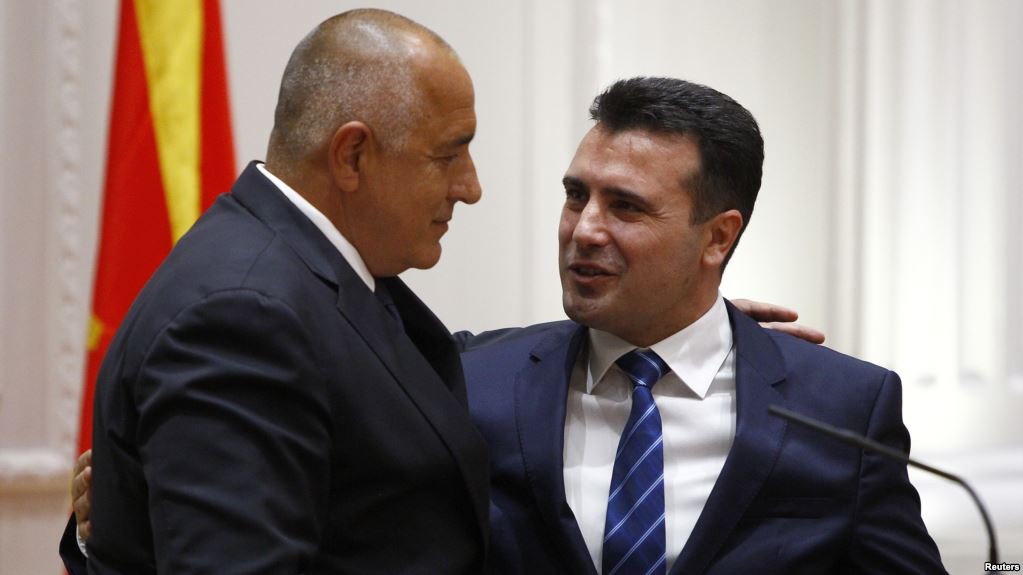 fYROMacedonia's parliament is due to vote on the ratification of the good-neighbourliness treaty with Bulgaria on January 15, with Bulgaria's National Assembly expected to do the same also this month, Bulgarian media reports claimed on January 5.
The ratification is already on the agenda of the fYROMacedonian parliament for that date, public broadcaster Bulgarian National Radio (BNR) reported.
BNR also quoted Bulgaria's Foreign Minister Ekaterina Zaharieva saying that the ratification by Bulgaria's National Assembly will happen later this month, but Zaharieva gave no exact date. Bulgaria's parliament is still on its winter recess and is scheduled to resume work on January 11.
Bulgaria's Cabinet endorsed the treaty on good-neighbourly relations with fYROMacedonia in November 2017, called on the National Assembly in Sofia to ratify the treaty. The treaty was signed in Macedonia's capital Skopje on August 1 by Bulgarian Prime Minister Boyko Borissov and his counterpart Zoran Zaev.
A Bulgarian media statement after the November 7 Cabinet meeting said that the treaty would bring tangible results in expanding transport and communications links between the two countries, and participation by them in using funds for regional infrastructure and cross-border projects, as well as facilitating people-to-people contacts on both sides.
Against a background of relations between the two countries being periodically vexed over the years, it has taken considerable effort and much time to finalise and sign the good-neighbourliness treaty.
In October, the opposition in fYROMacedonia called for a national referendum on the ratification of the treaty with Bulgaria.
Among those that have welcomed the signing of the treaty between Bulgaria and fYROMacedonia are the European Union, the United States and NATO.
In July, ahead of the signing, Bulgaria's National Assembly unanimously adopted a resolution supporting the signing of the treaty…/IBNA
Photo: Reuters