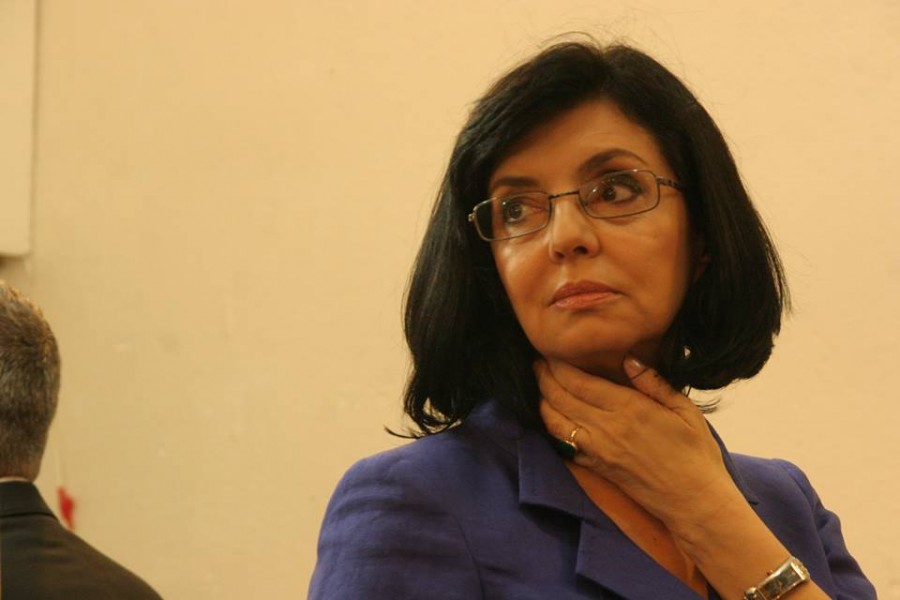 Sofia, March 31, 2015/ Independent Balkan News Agency
By Clive Leviev-Sawyer of The Sofia Globe
Bulgaria's Deputy Prime Minister Meglena Kouneva said that the Cabinet will set up a new body to fight corruption, as envisioned in the updated government strategy on preventing corruption.
In an interview with Bulgarian National Radio (BNR) on March 31, Kouneva said that the strategy was ready and the last step was the Finance Ministry giving its approval to the financial aspects of the document. She gave no timetable as to when the strategy could be submitted for discussion by the Cabinet.
Kouneva, as the Deputy PM in charge of co-ordinating European policies and institutional matters, has been working on reshaping Bulgaria's approach to fighting corruption since taking office in November 2014. During that time, she has held several meetings with Romanian top officials, saying that Sofia should emulate Bucharest's success in pursuing corrupt officials.
Bulgaria and Romania joined the EU together on January 1 2007, but concerns over the state of their judiciaries prompted the creation of the Co-operation and Verification Mechanism (CVM) to track the progress of judiciary reform and the fight against corruption in the two countries, which remains in place eight years after the two joined the bloc.
At the time, Bulgaria was seen as being further along the reform path, which prompted the European Commission to ask more from Romania – demands such as setting up a national integrity agency to check officials for conflict of interest and a specialised anti-corruption prosecution to investigate elected officials.
In recent years, the work of these Romanian institutions has seen Bucharest surge ahead of Sofia, with the latest CVM report in January praising Romania for its "impressive momentum" in fighting corruption, while Bulgaria's progress was described as "not yet sufficient, and fragile".
One of the recommendations in Bulgaria's CVM report was to entrust a single institution with the task to coordinate the fight against corruption, to assist and coordinate the efforts in different sectors.
This new body would target high-level corruption, Kouneva told BNR, but she gave little details about the institutional shape that it would take. "It could be a collective body or have a more pronounced singular character. I will personally seek more responsibility, making it clear who is responsible for what."
The powers and responsibilities of the new institution would require legislative changes to the laws that govern the activities of the commission on preventing conflict of interest and the Cabinet's Centre for Prevention and Countering Corruption and Organised Crime, also known as Borkor.
However, Kouneva did not clarify how those two bodies would fit into the new government strategy or whether they would even continue to exist or be absorbed into the new entity.