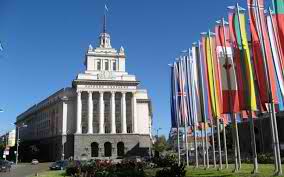 By Clive Leviev-Sawyer of The Sofia Globe
With the hiatus of the six-day weekend around the Orthodox Christian Easter behind it, Bulgaria awaits new opinion polls that could indicate whether the May 12 parliamentary elections will be decisive or whether voters may have to return to the ballot booths in the autumn.
Throughout the official election campaign period that began a month before the election date, most polls have indicated that the centre-right GERB party headed by Boiko Borissov, prime minister from 2009 to 2013, may expect the largest share of votes.
However, no poll has shown a decisive victory for GERB, and the two parties that run second and third, respectively, have a history of governing in coalition – the Bulgarian Socialist Party (BSP) and the Movement for Rights and Freedoms (MRF), the latter the party led and supported in the main by Bulgarians of ethnic Turkish descent.
Just before the long weekend, one pollster suggested on television that the socialists had overtaken GERB, but did not give figures. Either way, it is improbable that any socialist lead would be decisive, but with the MRF as a likely coalition partner, and with former European Commissioner Meglena Kouneva's party seen as likely to make up a third, the socialists would hardly need a decisive victory.
But it is not that simple. Recent disillusionment among Bulgarians, arising from the sheer dirtiness of the way that the election campaign has been fought, is said by pollsters to have boosted a range of smaller parties.
While previously it was expected that just five parties would make it into Parliament, the entry of a few more, from left and right, could open up the options for both major parties.
In turn, the MRF has not ruled out a coalition with Borissov's GERB party. In turn again, Kouneva said in the past week that her party would participate in a coalition only on condition of it being handed the mandate by the President to form a government.
This makes several scenarios possible. The first is that GERB wins the largest share of votes and makes a deal either with a minority right-wing party, provided that there is one that enters Parliament and is willing to coalesce; or, and at risk of alienating a section of voters who deeply despise the MRF for its Turkish ties, controversial connections to business circles and the fact that it is laden with former State Security agents, GERB makes a deal with the MRF.
The second scenario is that GERB cannot form a government and the mandate goes to the socialists, who form a tripartite coalition with the MRF and Kouneva, even if this feat is performed by letting proceedings go to a third mandate so that nominally it goes to Kouneva but the same result is produced.
A third scenario is that results leave all possible combinations of parties in Parliament roughly evenly balanced so that no coalition wins endorsement from MPs. A variation of this scenario is that a government is formed but felled as soon as Bulgaria's next crisis or controversy comes along, a variation not improbable should GERB have to go into opposition but deploys its customary tactic of whittling away the parliamentary representation of rivals.
A scenario that can with reasonable confidence be ruled out is a GERB-BSP grand coalition. Although nothing is impossible, for both parties a grand coalition option would be near-suicidal in future elections.
Procedurally, the President must hand a mandate three times, first to the party with the largest share of votes, then to the party with the next-largest, and then to the party of his choice. Each time there is a week allowed to the party to come up with a proposed government, which must be approved by Parliament (procedurally, this process can be slightly protracted rather than running its course in three straight weeks; that happened before, in the 2005 parliamentary elections). Should all three attempts fail, Parliament is dissolved and new elections called, to be held within two months.
The question then would be whether elections, probably around early September, would produce a different result. A number of factors could influence this, of which the two main ones would be the fact that lesser parties would be financially exhausted and even the major ones would have fewer cash resources, while in turn, Bulgarians who already took the streets in large numbers in protests in early 2013 could seek to punish the antics of their politicians, registering protest votes and swaying the outcome.