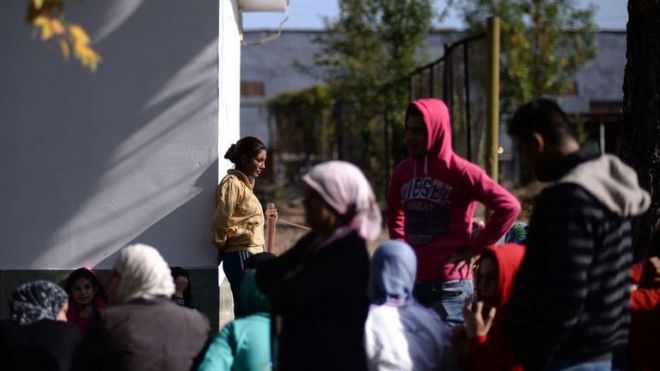 By Clive Leviev – Sawyer of The Sofia Globe
Thirty out of the thousands of refugees in Bulgaria are being expelled because they are threats of national security, in the case of seven because they are suspected of links to terrorist groups.
This is according to Nedyalko Nedyalkov, deputy head of the State Agency for National Security, was speaking after briefing Parliament's committee on supervision of the security services on November 21.
Nedyalkov said that people being deported would be sent to their countries of origin. Currently, those facing deportation are being held at special centres run by the Interior Ministry's Migration Directorate.
Refugees in Bulgaria have been a vexed issue in recent months, with ultra-nationalist groups and certain media seeking to whip up xenophobic emotions by portraying them a Muslim fundamentalist fifth column while critics of the government have pointed to its severe shortcomings in reacting to the issue.
In turn, there have been protests at some refugee centres about tardiness in handing people's applications for formal refugee status, while some Bulgarian towns and villages have seen protests against refugee centres being opened there.
On November 21, prominent among headlines in Bulgaria was the case of a 35-year-old Syrian refugee who died, with some media reports suggesting that poor conditions at the refugee centre in Sofia where he had been staying had resulted in his death from exposure. It was alleged that because the centre was overcrowded, he had been accommodated in an unheated storage room so that at least he would have a roof over his head.
These allegations were contradicted by claims that the man had died of a heart attack. The results of an autopsy were expected within three days, reports on November 21 said.
Tensions are the Voenna Rampa centre in Sofia where the man had been accommodated resulted in a police deployment, which in turn resulted in a policeman being treated in hospital for concussion after being hit by a thrown stone. At the Voenna Rampa camp, tensions had escalated as people protested against slowness in dealing with their refugee status applications.