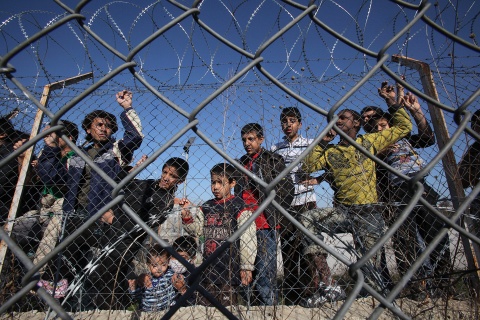 Bulgarian Migration Directorate officials in 2016 expelled a total of 1410 people, mostly citizens of Iraq and Afghanistan, who had been in the country illegally, the Interior Ministry said on January 9.
This was 77 per cent higher than in 2015, when 797 people were sent out of the country, the ministry said.
Most of those sent out of Bulgaria in 2016 were returned by the Migration Directorate through a programme for assisted voluntary return (639) while 413 were forcibly returned by the Migration Directorate.
The rest were ordered out and left using their own resources, while 25 third-country nationals were handed over to other EU countries under the Dublin Regulation.
The statement said that 50 people were returned by Bulgaria's Border Police through readmission agreements.
Over the past two years, the largest group of those expelled were from Iraq – 236 in 2015 and 494 in 2016.
The next-largest groups were people from Afghanistan (93 in 2015 and 417 in 2016), Syria (95 in 2015 and 85 in 2016) and Turkey (65 in 2015 and 68 in 2016).
The Migration Directorate said that it continued to "strictly adhere" to the recommendations of the UN High Commissioner for Refugees regarding citizens of Syria. Syrians voluntarily left Bulgaria as they wanted to go to a safe third country, Turkey, the statement said.
The Interior Ministry said that one of the important tools to combat illegal migration was the implementation of return procedures, both compulsory and voluntary.
To increase efficiency in carrying out these procedures, interaction with the International Organization for Migration had been stepped up, dialogue with third countries improved, and there had been involvement in joint flights organised by other EU member states, co-ordinated and financed by the Frontex agency./IBNA