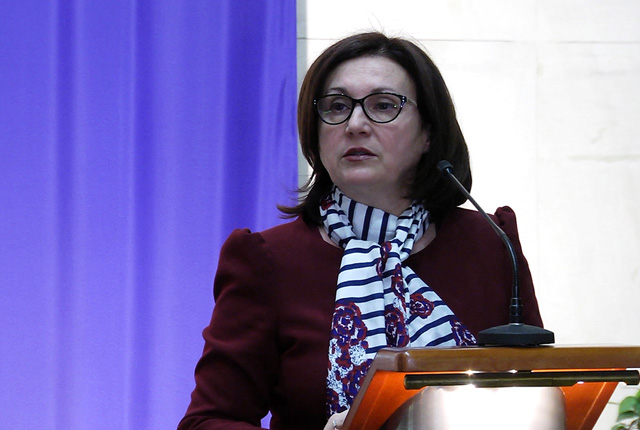 Sofia, May 25, 2016/Independent Balkan News Agency
By Clive Leviev-Sawyer of The Sofia Globe
Bulgaria does not expect a refugee problem from Turkey, even if Ankara withdraws from the agreement with the European Union on regulating the entry of migrants, Bulgarian Deputy Prime Minister and Interior Minister Roumyana Buchvarova said on May 25.
An agreement between Bulgaria and Turkey on the readmission of refugees is a document outside the terms of the joint declaration between the EU and Turkey, Buchvarova said in an interview with public broadcaster Bulgarian National Radio.
Buchvarova said that she had carefully studied the statement by Turkish president Recep Tayyip Erdogan on May 24 that Ankara would scrap a migrant readmission deal with the EU unless the 28-member bloc authorises visa-free travel for Turkish citizens.
She said that Turkey had set the condition that if its requirement for visa liberalisation is not accepted, "there will be a suspension of documents, European, but without specifying whether this is also a matter of bilateral agreements. Judging by the very constructive dialogue that we have had recently with the Turkish side, I hope this does not happen".
Buchvarova said that the new Turkish government had kept the same minister of foreign affairs, which she saw as a sign of continuity in policy.
She saw no direct risk of an increased number of refugees coming across the Turkish border into Bulgaria, "but we are monitoring the situation and we ready to change the arrangements that we have for security at the border".
The extended fence at the Turkish border was nearing completion "and this in itself is extremely good protection," Buchvarova said.
Buchvarova noted that the Bulgarian border is guarded jointly with the military. It remained to add permanent staff of the Border Police, which will reduce the number of seconded employees of the Interior Ministry, she said.
Overall, the total number of identified illegal migrants is about almost 30 per cent lower than it was last year, Buchvarova said.
Buchvarova said that the evacuation of the refugee camp at Idomeni in Greece was the result of that country's policy to not leave large groups of migrants together in one place.
In practice, the Balkan route was closed at this time, but the process could be reversed, and people were looking for a way to Europe at the most vulnerable points of the protection of its external borders, she said.