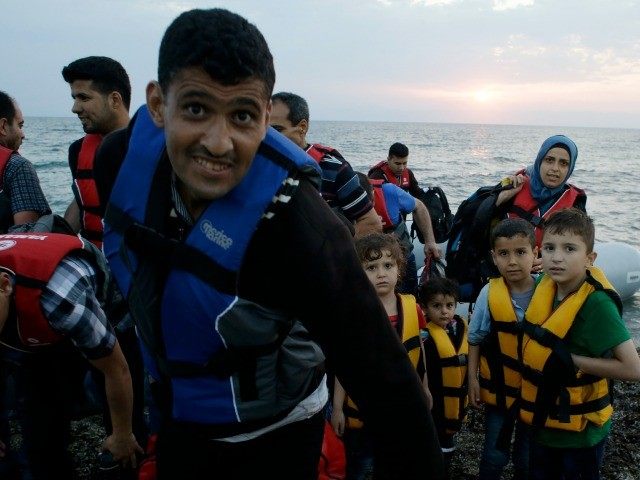 Sofia, September 9, 2015/ Independent Balkan News Agency
By Clive Leviev-Sawyer of The Sofia Globe
European Union countries should be obliged to dramatically increase penalties for human trafficking, Bulgarian Foreign Minister Daniel Mitov has said.
He said on September 8 that the Dublin agreement, by which refugees may be returned to the countries where they first entered the EU, was "set in a time very different from the present and in other circumstances".
Among the possible changes was the creation of a single migration approach so that refugees could choose the country in which to be registered.
Another approach was the introduction of a common refugee status across the EU.
On the issue of mandatory quotas for transfers of refugees from one EU country to another, he said that "Bulgaria will take responsibility and will participate in the solidarity allocation and relocation, but account must be taken of GDP and the fact that our territory now has many refugees".
Speaking on September 9, after the announcement of the European Commission's new proposals on dealing with the migrant issue and on migrant reallocation quotes, Mitov said that debates on the refugee quotas are yet to be held.
"I am not sure that refugee quotas are the correct decision, but we will participate in their relocation in the EU," Mitov said.
"It is clear that Bulgaria has received enough refugees on its territory based on the correlation between GDP and population density. The rest countries must take their responsibility, because there are countries that still have not shown enough solidarity," he said.
"Fighting against ISISL must not only intensify but there must be more serious diplomatic efforts paid in direction of commitments of the countries in the region," Mitov said.
On September 9, European Commission President Jean-Claude Juncker said that in addition to quotas for the relocation of 40 000 refugees presented earlier this year, the Commission has drawn up a proposal for mandatory quotas in the relocation of a further 120 000 refugees who have arrived in Hungary, Italy and Greece.
The new proposal envisages Bulgaria receiving a further 1600 refugees. In July the European Council agreed on a Bulgaria quota of 500. Under the new proposal the total of relocated refugees that Bulgaria is expected to accept now increases to 2100.