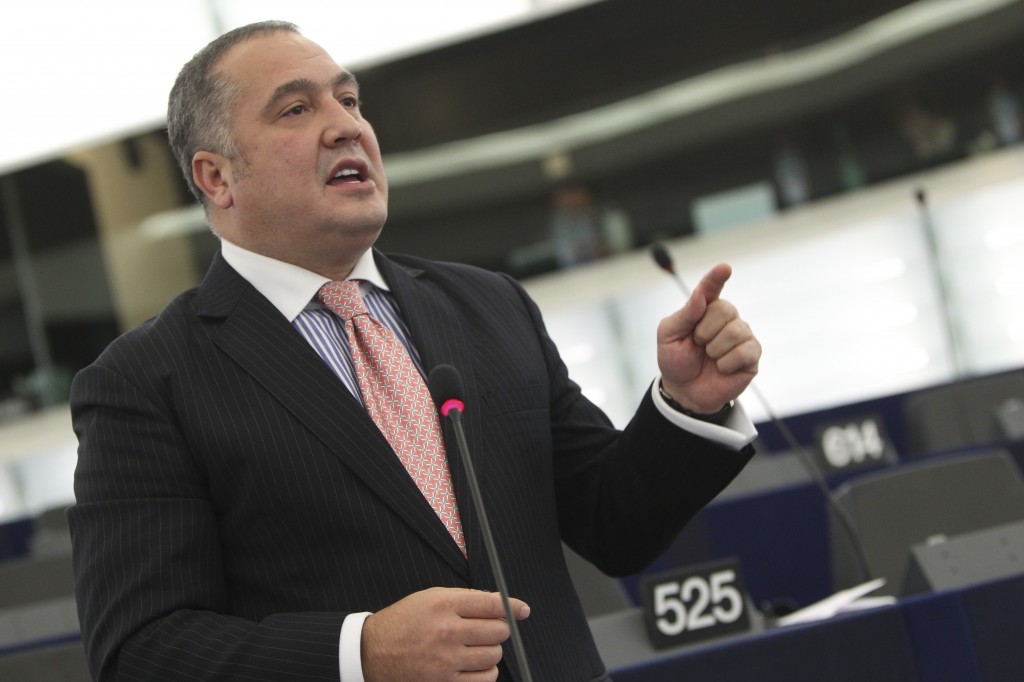 In one of the most astonishing twists in Bulgaria's 2017 early parliamentary elections, Slavi Binev – formerly a member of the European Parliament for Volen Siderov's far-right Ataka party and once its candidate for mayor of Sofia – is standing as a candidate for the Movement for Rights and Freedoms, the party led and supported in the main by Bulgarians of Turkish ethnicity.
"I think the MRF is one of the most patriotic parties, which split with an unpatriotic part," Binev said in a television interview on February 24.
This was an apparent reference to the 2015 episode in which Lyutvi Mestan was ousted as MRF leader for backing Turkey in its dispute with Russia, going on to form his own DOST party.
Binev, who at one point had his own GORD ("proud") party, before merging it into Valeri Simeonov's nationalist National Front for the Salvation of Bulgaria in 2013, said that Bulgarians live with too many stereotypes and that should change.
"Radicalism is one of the biggest problems for all of society. There are radicals in both the Muslim and the Christian world. We need patriotism to show in every way that we are together."
Binev is no stranger to controversy. In 2007, some clergy from the Bulgarian Orthodox Church conferred on him the ancient title of Archon, a form of benefactor of the church, sparking huge controversy because this title had been in abeyance for centuries.
Critics of the move pointed out, among other things, Binev's career as a nightclub owner.
When he was the Ataka candidate for mayor of Sofia in 2007, attack campaign posters against him depicted him wearing a fez.
In December 2014, having won a seat in the National Assembly in early parliamentary elections, Binev was the target of a campaign for him to step down as chairperson of the parliamentary committee on culture and the media. Binev, who was elected on the ticket of the Patriotic Front, stepped down after some days of refusing to do so, as daily protests were held outside the Parliament building.
MRF senior member Nihat Kabil said on the candidate lists of the MRF there had been Bulgarians who were not of Turkish ethnicity, while it could not be said that the lists of the "patriots" coalition included members of minority ethnic and religious groups.
Binev said that a lack of the opportunities in the United Patriots coalition had played a role in his decision to accept an MRF nomination.
He said that in the new coalition between the VMRO, NFSB and Ataka, "there are people who confuse patriotism with personal adoration of them"./ΙΒΝΑ