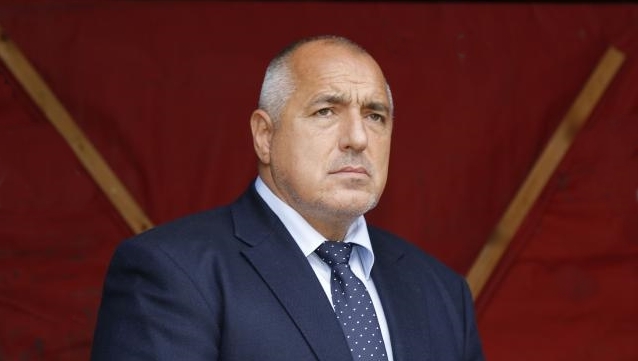 If ever there was a good time to predict the outcome of the parliamentary elections that Bulgaria is set to have in 2017, it is most certainly not while they are still at least four months away.
November 22 has just passed, meaning that one of the very few milestones that is predictable about Bulgaria's near future is just less than two months away: Roumen Radev's inauguration as president.
It is expected that it will be Radev that will decree the date for Bulgaria's early parliamentary elections. Incumbent President Rossen Plevneliev is barred from doing so by the constitution because he is in his final three months in office.
Given the two-month timeframe between decreeing elections and holding them after the president dissolves the National Assembly, the parliamentary election date can be no earlier than March 22 – and quite possibly could be some days or weeks later. Given Bulgaria's custom of holding elections on a Sunday, practically the earliest date could be March 26. But don't take that to the bank either.
Leave aside the official campaign period of a month preceding the election date – every political party in Bulgaria will be, and is, in campaign mode. For several years now, they have never seemed to get out of it.
Boiko Borissov, as leader of his GERB party, is no exception.
Perforce, as someone who has headed the government for about six of the past eight years, he will stand on his record and that of his governments (2009/13 and 2014/16).
The difficulty that Borissov will face is twofold: Borissov will be vulnerable to attack over his political decisions, and he will come under attack over the economy – though objectively, he should be less vulnerable to attack over the latter.
But this is a post-truth world. Oxford Dictionaries even picked "post-truth" as the international word of the year. In Bulgaria's 2017 elections, as everywhere else, perceptions will count more than hard, factual, figures.
As to the political mistakes, left-wing parties the Bulgarian Socialist Party and ABC will continue to attack Borissov over his mishandling of the Bokova-Georgieva saga in the race to head the UN.
They are likely to also continue attacking him on Bulgaria's relations with Russia. It has all been clumsy, the mixed and contradictory signals from various members of Borissov's cabinet and Borissov himself on relations with the Putin Kremlin. Some – the defence minister, the foreign minister – have been more hard-line and harsher. Borissov himself sought conciliation, though hardly in any effective way.
They, and especially along with the nationalist parties, will no doubt revive the fact that Turkish president Erdogan's apparent expansionism in his public rhetoric met with scant official response in Sofia, unless you count foreign minister Daniel Mitov's comments on Facebook.
Perhaps most of all, GERB's rivals can attack Borissov as someone who for years promised stability – especially after the unedifying turbulence of 2013/14, when the ruling axis that had Plamen Oresharski sit in the prime minister's chair was in power – but yet Borissov has ultimately not delivered this.
As the winter of 2016/17 was about to take hold, Borissov plunged the country into the very political instability that he in past years pledged to counter.
Fairly or not, Borissov is now not difficult to portray as someone wont to flee his troubles. His resignation may be seen by sympathisers as a matter of having honourably kept his word. His detractors may see is as emotionalism, arrogance and vulnerability. Hardly Borissov's strongman image of old, forged more than a decade ago.
On the economy, however, the picture is different. Consider both Bulgaria's official statistics and the opinions of those who compile the economic assessments and forecasts by the International Monetary Fund and the European Commission.
For instance, unemployment in Bulgaria is significantly down. Not only that, it has seen among the largest decreases of any EU country.
In September 2016, the IMF praised the resilience of Bulgaria's economy and described current macroeconomic developments as "encouraging", raising its 2016 economic growth target to three per cent.
In its annual review of the country's economy, known in IMF parlance as an "Article IV consultation", the Fund said that Bulgaria's economy withstood well the failure of the country's fourth largest bank in 2014 and spillovers from the Greek crisis in 2015.
The European Commission, in its autumn economic forecast released in early November, changed its growth estimate to 3.1 per cent, compared to the spring forecast, which estimated a strong drop-off from last year's three per cent growth to two per cent.
"For 2016, domestic demand is expected to contribute two percentage points to real GDP growth with net exports contributing 1.1 percentage points. While private consumption growth is forecast to remain robust at 3.2 per cent in 2016, investment is expected to contract by 0.8 per cent due to the slowdown in EU funds absorption following the completion of the 2007- 2013 programming period," the Commission said.
The Commission said that Bulgaria's government deficit was expected to fall to 0.9 per cent of gross domestic product in 2016 (the cabinet sees a balanced budget for this year), and government debt is seen increasing to 29.4 per cent in 2016 before declining to 26.3 per cent in 2017.
Consider that Borissov succeeded to governance of Bulgaria in July 2009, taking over – after regular elections – from a BSP-led tripartite coalition government who performance in the face of the global financial and economic crisis had been, at best, somewhere between flaccid and somnambulant.
In large measure, of course, economic recovery in Bulgaria has been – inevitably – a function of the recovery within the EU as a whole and the euro zone in particular.
But that very stability and growth in the long path to economic recovery after the global financial crisis of 2008/09 will be challenged by rival parties promoting misperceptions.
Borissov is vulnerable on another point – national irrritation. President Plevneliev recently has pointed out, more than once, that all recent opinion polls – ahead of the November presidential elections – showed that Bulgarians did not want early parliamentary elections.
Like elsewhere in Europe and other parts of the world, expect an election characterised by nationalist-populist campaigning (it has worked in the US; expect more of the same in, among other places, France and German in 2017) – quite probably, not without the participation of Borissov in serving up similar fare.
To end where we began – it is too early to predict what will happen in Bulgaria's parliamentary elections in 2017. We do not even know under which electoral rules they will be held. But Borissov, who in 2016 repeatedly gambled and lost, will be vulnerable to incurring losses once more./IBNA