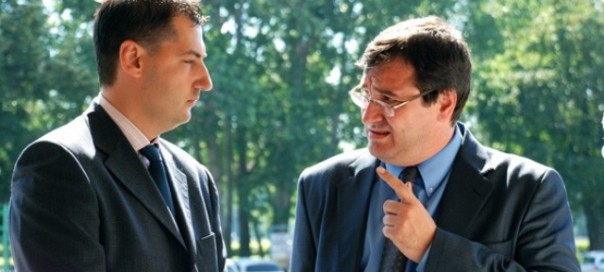 Sofia, October 28, 2015/Independent Balkan News Agency
In the days remaining to the run-off between GERB's Ivan Totev and the Patriotic Front's Slavcho Atanassov in the mayoral elections in Plovdiv, parties and coalitions that did not make it to the finals are declaring their allegiances – in the case of the Reformist Bloc, initially not necessarily the same one.
Totev and Atanassov are heading to the run-off vote in Bulgaria's second city after, in the October 25 first round, incumbent mayor Totev got 39.55 per cent of the vote and his predecessor as mayor, Atanassov, got 21.12 per cent.
Dani Kanazireva's Union for Plovdiv has declared for a right-wing government of the city. The message seemed more directly aimed at the formation of a governing coalition in the council; after all, at the second round, the choice is between two candidates, one right-wing and the other more right-wing. In the first round of the mayoral race, Kanazireva ran third, with 13.95 per cent.
Kanazireva told a news conference that her team's clear position was to support the European future of the city and to form a right-wing majority in the next city council. In the city council elections in Plovdiv, GERB got 31.76 per cent, Atanassov's coalition 14.69 per cent and the Union for Plovdiv 11.16 per cent.
It turns out that Boiko Borissov, Prime Minister and GERB party leader, was the only national political figure to congratulate Kanazireva. According to a report by Plovdiv website podtepeto.com, she did "she did not hide that she was pleasantly surprised by the reaction of the Prime Minister".