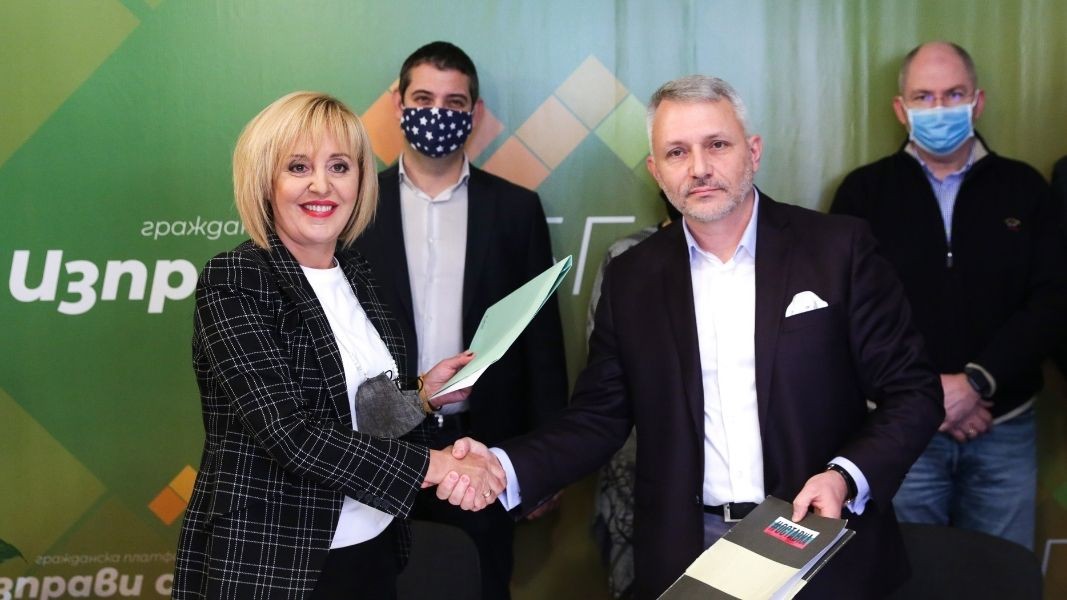 Disagreements began in the formation "Stand Up.BG", as co-chairs Maya Manolova, Tatjana Doncheva and Nikolay Hadjigenov failed to reach an agreement on the coalition's participation in a co-operative government.
Earlier today, Nikolay Hadjigenov told Bulgarian National Television that he was ready to start negotiations immediately to form a government, which would require the votes of the Socialist Party BSP. If the Movement for Rights and Freedoms wants to support them, they can not refuse his support, and he would become a minister if he had to make a sacrifice.
According to Manolova, the idea of ​​an agreement with the GERB and the Movement for Rights and Freedoms is completely unacceptable and this is not a decision of the coalition. "We do not bargain with the parties of the system!" she said.
Hadjigenov told Manolova that he may not be a member of the coalition parliamentary group, adding that Manolova does not have that luxury as she does not have her own parliamentary group.
"Maja Manolova has no mild reactions. She always reacts emotionally, irrationally, and today she did the same thing. I know this is happening to her, but I can neither train her nor make her think rationally," said lawyer Hadjigenov.
As he said, he is adamant that a cabinet should be formed in this parliament. Lawyer Hadjigenov cited Italy as an example, where there was a recent government crisis and the formation of a new government led by economist Mario Draghi, the former director of the ECB.
"The Italians came together in the name of a common goal – to get funds from the European Union, so that they can save their economy and deal with the difficult epidemiological situation. They called Mario Draghi, put their differences aside and united in the name of this common goal. Since last year, we have been calling for such unification in the name of a common goal, and that was the final political elimination of Boyko Borissov and the GERB and the removal of Ivan Gechev from the Prosecutor's Office, alongside the implementation of changes," Hadjigenov said.
He also said that no one in Bulgaria has talked seriously about what will happen to the funds that will arrive from the European Union.
"To date, the financial part has not been formulated by anyone. The EU funds will be a significant number of billions, but no one is saying that. There must be a government for this. There is no obstacle to holding elections in three months or even three more elections, but we are obliged to form a government. We may fail, but we must try. Borissov's government did not help anyone but its own people. The economy in our country was dead thanks to the efforts of Borissov, even before the epidemic. People need this help," said Hadjigenov.
"The bitter truth is those who have trusted us and we are not part of the system, we have about 90 seats in parliament. That means we can do nothing. There are two options – either to accept the BSP votes, because without them the bill does not come out, or to continue with elections until they turn blue, so that one can achieve the majority, and this is a chimera. We have to think and act rationally, politics is not a circus," said Hadjigenov. /ibna