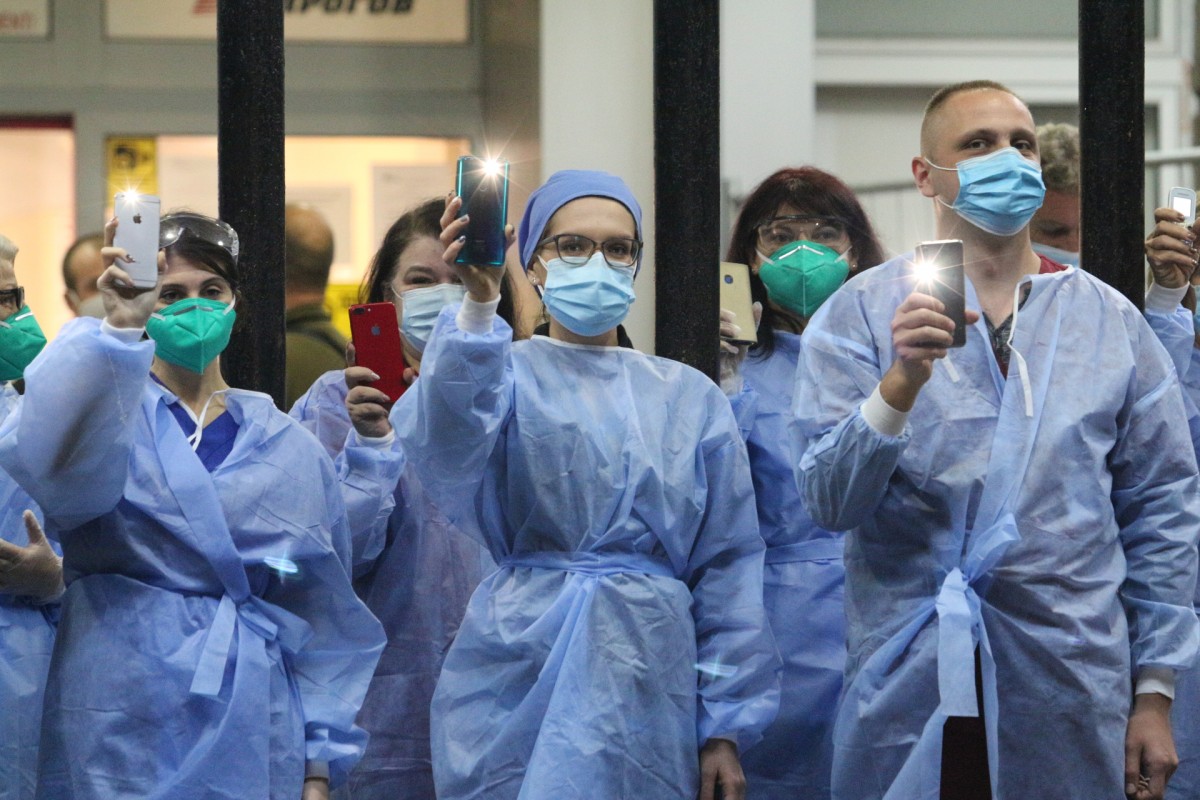 Doctors from hospitals in the Bulgarian capital gathered for the second time on Wednesday night outside the hospital facilities to call the public to stand in solidarity during these difficult times, as the spread of COVID-19 is growing. According to official data, 2,087 members of the medical staff have tested positive for coronavirus.
With this gesture, doctors and medical staff are demanding that all citizens comply with the anti-epidemic measures. Just before 8pm, doctors from the Military Medical Academy, Pirogov Hospitals, St. Anne's Hospital, the Emergency Medical Center and other medical institutions in Sofia, gathered at the premises.
The gathered doctors shined their phone flashlights to send out the message that, despite their fatigue, they were working for months and doing their job in the name of health.
The ER doctors stood in front of the centers with placards on which they had written the appeal: "Protect me to protect you". Doctors from the Military Medical Academy were holding a sign that read "Together against COVID-19".
Doctors called on citizens to show solidarity and mutual assistance and responsibility, following the recommendations for personal hygiene, social distancing and strict usage of protective masks.
2760 new cases were recorded in Bulgaria in the last 24 hours after 9,946 PCR tests were conducted, while 36 patients died. An additional 2,316 people are hospitalized, with 162 of them in the ICU. /ibna