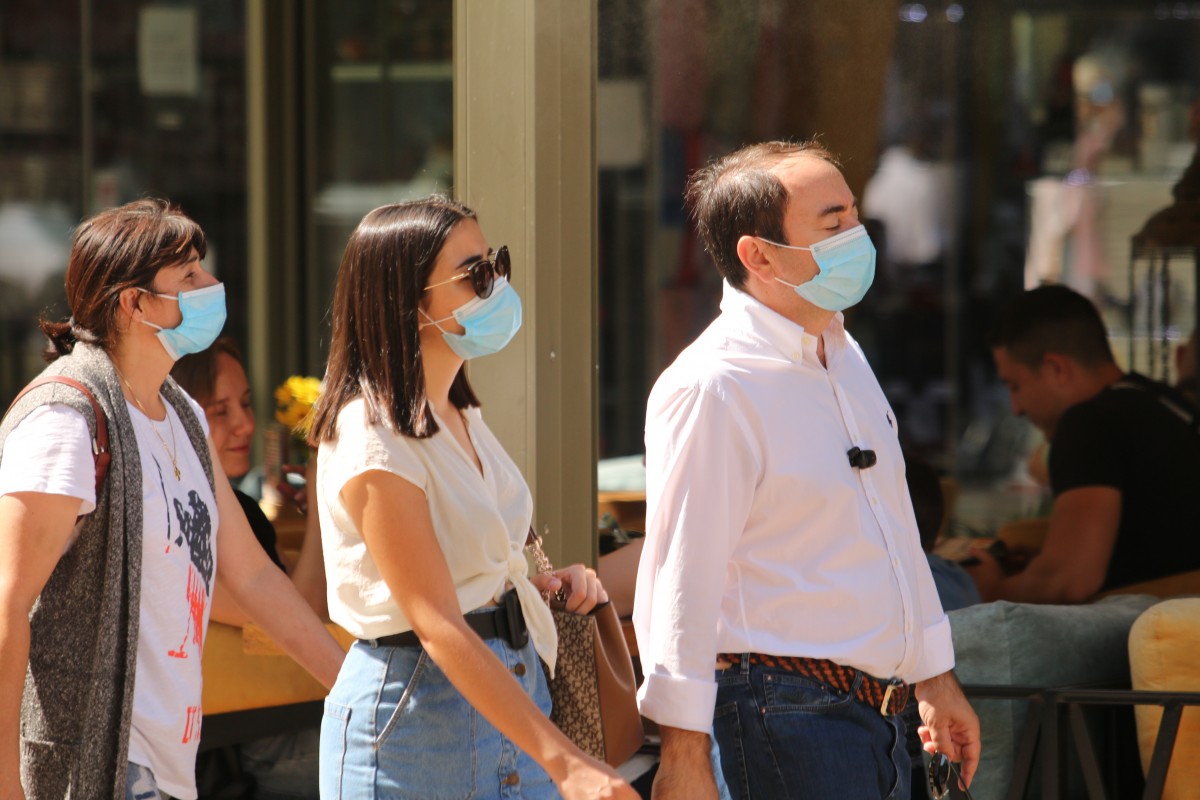 If elections were held today, 20.5% of the citizens would vote for the GERB, 19.6% for the BSP, 14.9% for the party "There Are Such People", 9.9% for the MRF , 9.4% for Democratic Bulgaria and 4.6% for "Pick Up Bulgaria". The rest of the parties currently represented in parliament remain well below the required entry threshold.
This is what the data from the Alpha Research Center quarterly monitoring of the socio-political trends of Bulgarian citizens showed.
About two-thirds of adult Bulgarians (66.2%) still express their initial support for the protests in the country, despite reservations about their composition and means of expression.
Protests, conflicts between institutions and the media's strong focus on corruption are eroding confidence in those in power. Government approval is set at the critical 12.8% and parliament approval falls to 7.6%, with distrust rates over 60%.
Attorney General Ivan Geshev, whose supports rates started from 27% when he took office, now scores 12.2%, with 54.6% of citizens being critical.
Only the police managed to increase their levels of trust, while, in September, the positive assessments of their activities began to slightly dominate the negative ones, in contrast to the situation in July (30.2% versus 27.7%).
President Rumen Radev noted a slight decrease in positive ratings (by 1.6%), although criticism increased more sharply (by 6 percentage points), but with a ratio of approval/disapproval at 42% vs 28.6% he preserved a positive balance in his personal score.
Prime Minister Boyko Borissov lost three more points of confidence compared to July, while distrust also rose by 6%. With acceptance rates at 20.3%, his rating fluctuates close to Cornelia Ninova's levels at 19.8%.
Best alternative for the current government
Opinions are extremely different – not only in society but also among the supporters of the main political forces.
17.6% recognize Rumen Radev as Borissov's political opponent and believe that the solution lies in the creation of his party. 15%, mainly supporters of Slavi Trifonov, rely on the formula "all against GERB". 9.4% are in favor of a "left alternative", with BSP and Maya Manolova supporters hesitating between this choice and a front united around Radev. 12.2% concerns the "correct alternative". It is supported by about 75% of the supporters of "Democratic Bulgaria", but also by about one fifth of the supporters of GERB and the United Patriots.
14.5% of voters, mostly from pro-government parties, believe there is no acceptable alternative.
The two main features of the public opinion trends in late September refer to the severe decline in confidence in government and uncertainty about the outcome of the political crisis, and they have a direct impact on electoral trends. Among those determined to vote, the GERB and the BSP converged, with the GERB still 0.9% ahead of the left-wing Socialist Party (20.5% vs. 19.6%). The analysis shows that the seemingly paradoxical retention of seats by the GERB is due to two main factors; the re-mobilization of the party's hard core and the weak transition of its voters to rival right-wing parties, according to Alpha Research. /ibna