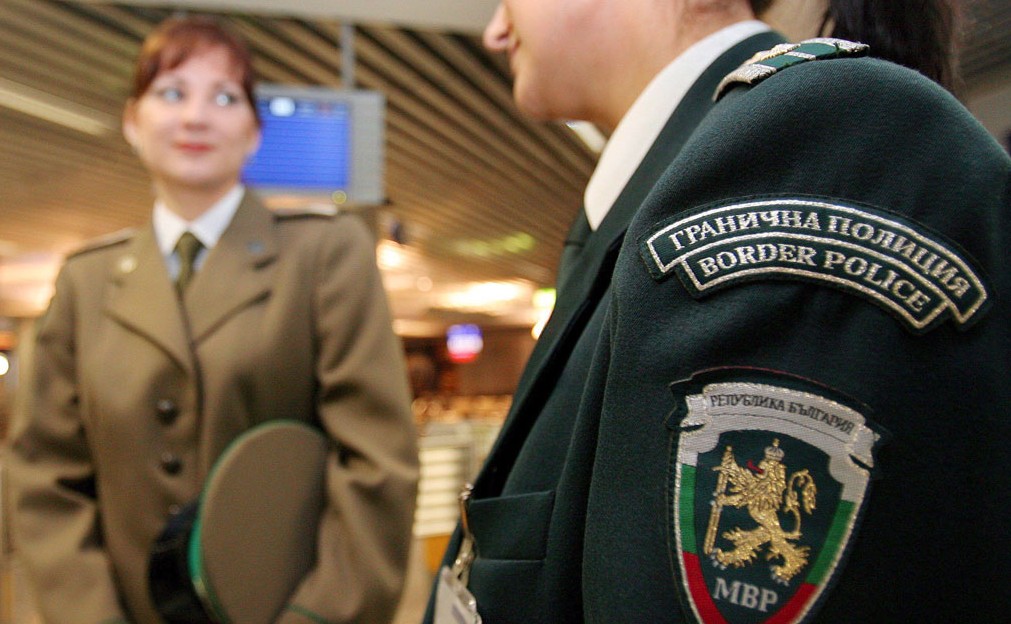 Sofia, March 3, 2016/ Independent Balkan News Agency
By Clive Leviev-Sawyer of The Sofia Globe
Bulgaria took into custody 10 406 non-EU citizens for illegally entering the country in 2015, a figure 73 per cent higher than in 2014, according to an official report by the Border Police.
Most of those detained in 2015 were from Syria, 5331, Iraq, 2481, Afghanistan, 2132, Pakistan, 216, and Iran 63.
The largest number, 7193, were detained at Bulgaria's border with Turkey, and the rest at other border crossings.
The report, figures from which were posted on the Bulgarian Border Police website, said that 467 foreigners were detained at the Bulgarian-Greek border while entering Bulgaria illegally, 43 per cent more than in 2014.
Border Police detained 11 805 citizens of non-EU countries attempting to leave Bulgaria illegally in 2015, four times more than in 2014. Of this number, 11 012 were held at the border with Serbia, six times more than in 2014.
The report said that in 2015, 507 people had charges lodged against them for people-trafficking.
A total of 4751 people crossed the border and then told Border Police that they were seeking asylum under the Asylum Act. Of these, 441 lodged their applications at border crossings.
The report said that 2405 non-EU nationals were denied entry to Bulgaria under Schengen regulations on entry to an EU country.
Border Police said that 5554 wanted people had been intercepted at border crossings. Of these, 336 were registered in the Schengen Information System and 128 were the subject of Interpol wanted notices.
Bulgaria currently has set aside 100 million leva for the construction of the fence at the Bulgarian-Turkish border, according to a briefing on the report, attended by Deputy Interior Minister Philip Gounev, Deputy Speaker Yavor Haitov and the deputy chief secretary of the Interior Ministry, Georgi Arabadzhiev.
Gounev expressed thanks to the Border Police, who he noted were working in a situation of increasing migratory pressure.
Border Police chief Antonio Angelov said that in addition to limiting migration pressure in 2016, much more attention to the fight against smuggling.
The report noted that conflicts in the Middle East and North Africa and the unstable socio-economic and political situations in many countries of the Middle East and Central Africa continued to be the key driver of the substantially increased migration pressure, mainly to Central and Western Europe.
In 2015, there were continued attempts to transport large quantities of cigarettes without excise labels across Bulgaria's borders.
Border Police had taken part in the confiscation of a total of 702 008 boxes of cigaretees, a total of 1063 kg of tobacco, 23 760 litres of fuel and 50 987 litres of alcohol.
They also had taken part in the seizure of 18 tons of cannabis, 27 kg of metamphetamines, and 28 560 pseudoephedrine tablets.
The report said that in 2015, work had continued on building the integrated surveillance system along the border with Turkey, with local focal points at all Border Police stations and at the regional directorate in Elhovo.
The National Coordinating Centre receives information from all centers – Svilengrad, Elhovo, Bolyarovo, Sredets and Malko Turnovo, allowing general operational and tactical management and centralised management of forces, according to the operational situation, the report said.
In fulfillment of the commitments by Bulgaria, officials from the Border Police participated in various stages of joint operations at the external borders of the EU coordinated by the Frontex agency.
During 2015, a total of 402 foreign experts had been deployed in Bulgaria and Bulgaria's Border Police had sent 49 experts to joint operations in other EU countries, the Border Police report said.