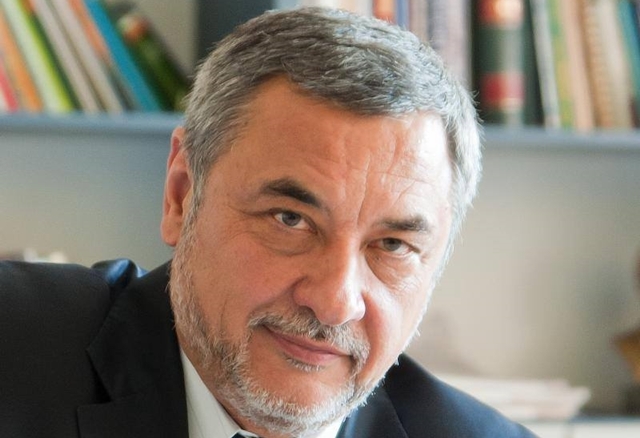 In the latest ructions in Bulgaria's ruling coalition, Deputy Prime Minister Valeri Simeonov has publicly criticised Prime Minister Boiko Borissov for accepting the resignation of a deputy minister who was caught up in controversy for an expensive business-class flight to a conference in New York.
Simeonov's June 20 criticism came eight days after Borissov reversed his acceptance of the resignation of Labour and Social Policy Minister Bisser Petkov over protests by parents of children with disabilities.
Simeonov, co-leader of the United Patriots grouping of far-right and ultra-nationalist parties that is the minority partner in Borissov's government, also had called on Borissov not to accept Petkov's resignation.
On June 20, the government announced that Borissov had accepted the resignation of Rositsa Dimitrova as Deputy Minister of Labour and Social Policy.
Amid the continuing protests demanding reforms in the treatment of people with disabilities, it emerged that close to 9000 leva (about 4500 euro) had been spent on Dimitrova flying business class to New York to attend a UN conference on policy on people with disabilities.
The controversy was compounded by the fact that the ticket was a last-minute purchase, in spite of the fact of the arrangements about the conference having been known for several months, while Bulgaria is a chairperson of the forum.
Simeonov called for Dimitrova to be reinstated. He said that she had been "sacrificed" by Borissov and this was sabotage of the work of the state administration.
Simeonov said that he had put his point of view to Borissov. He said that Dimitrova's participation in the UN conference had not been planned.
"I categorically declare that she is a good professional. In the state administration, it is very difficult to create professionals so that they can be expended in such an easy way, and over absolutely insane accusations."
According to Simeonov, the fact that Dimitrova had travelled business class was not a problem because the ticket had to be bought at the last moment and there were no other options available.
He said that Dimitrova had used the Bulgarian embassy as accommodation. "Did anyone think to ask where she slept?" he said.
Dimitrova was very well received by all social partners and is a deputy minister from the quota of GERB, Simeonov said.
He said that in view of the serious turbulence that the ministry had undergone recently, it was unacceptable now to sacrifice a deputy minister too.
Recently, Simeonov has been involved in other clashes with figures from GERB, notably Tourism Minister Nikolina Angelkova, in a protracted dispute over the Sunny Beach resort. He in turn hit out at the
.Regional Development Minister after the ministry investigated his allegations about irregularities involving beach bars at the resort, and found that they were untrue.
Amid his clash with Angelkova, Simeonov said that he was prepared to resign, though most observers found this threat implausible./IBNA