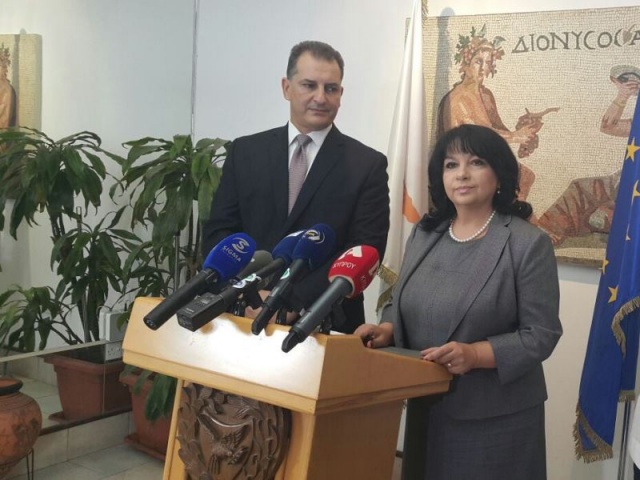 Sofia, September 26, 2016/Independent Balkan News Agency
By Clive Leviev-Sawyer of The Sofia Globe
Cyprus could play an important role in two projects meant to offer new sources of gas supply for Bulgaria, Energy Minister Temenouzhka Petkova told reporters on September 26 after meeting with her Cypriot counterpart Yiorgos Lakkotrypis, public broadcaster Bulgarian National Radio (BNR) reported.
Petkova and Lakkotrypis discussed energy sector co-operation between the two countries, with a bilateral energy task force holding its first meeting in Nicosia as part of Petkova's visit to the island, BNR said.
"Our main priority in the energy sector is diversifying natural gas sources and delivery routes. We are looking closely at every opportunity that leads to that goal," Petkova was quoted as saying.
In the case of Cyprus, the projects that Bulgaria is looking at as possible delivery routes of gas from Cyprus are the interconnector pipeline with Greece, construction on which is expected to begin next year, and a possible liquefied natural gas (LNG) terminal in the Greek port of Alexandroupolis.
Cyprus has extensive offshore gas reserves and is looking to build the necessary infrastructure for deliveries to Europe. Bulgaria was one of the countries that Cyprus was considering to be part of that infrastructure, Lakkotrypis said, as quoted by BNR.
Petkova reportedly spoke to her Cypriot counterpart about plans to build a gas hub on its Black Sea coast and the prospect that Cyprus could supply some of the gas for the facility.
"We intend to deliver natural gas to Bulgaria either through the interconnector with Greece, or the LNG terminal in Alexandroupolis. We are well acquainted with Bulgaria's plans to become a gas distribution centre," Lakkotrypis was quoted as saying.