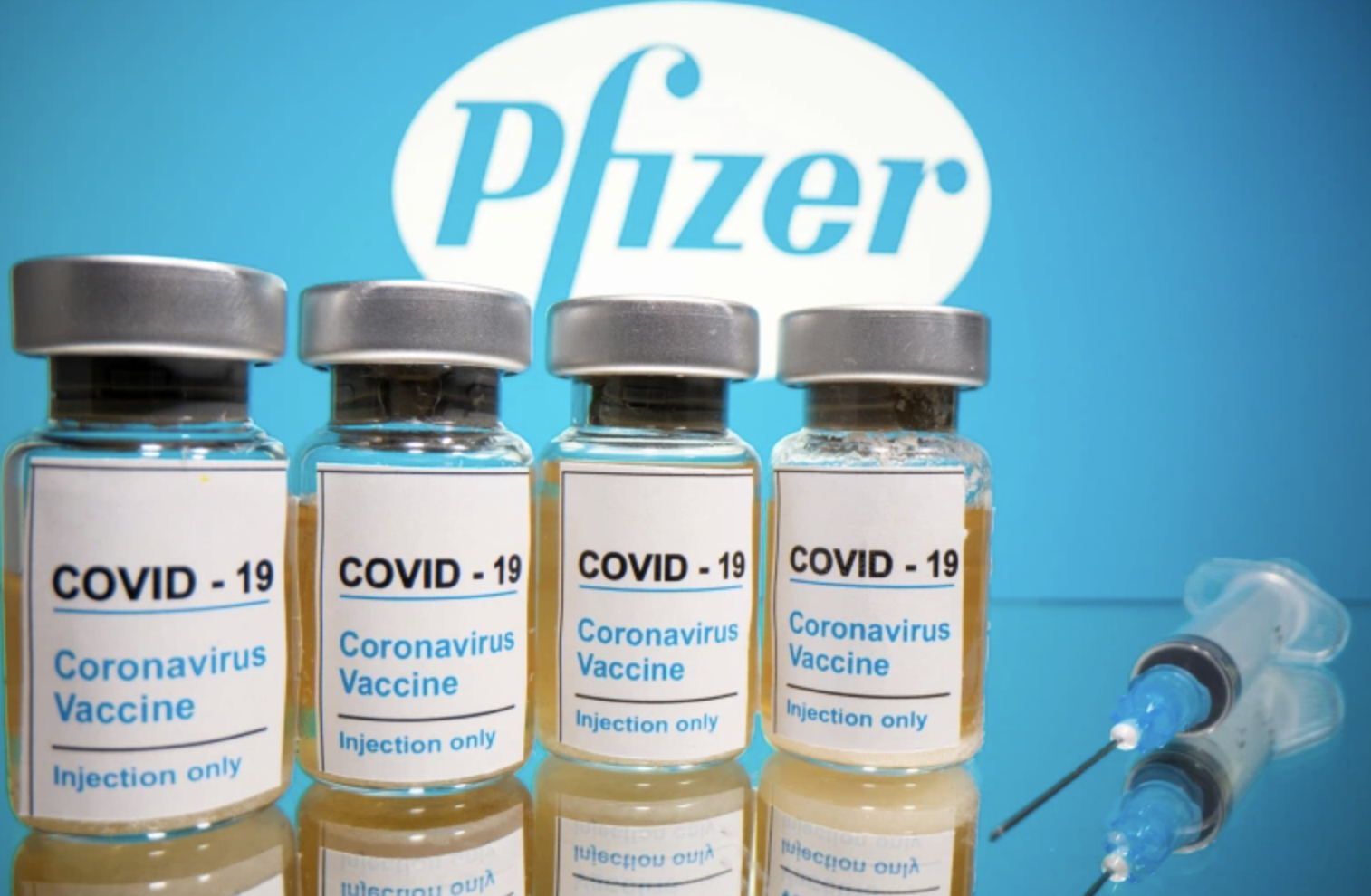 Bulgaria will receive 1,259,728 doses of "solidarity vaccines", in line with a decision by member state ambassadors on additional doses purchased by the Commission from Pfizer/BioNTech last night.
The amount was agreed at a meeting of the Permanent Representatives of the Member States, while the Agreement was proposed by the Portuguese Presidency. These are a total of 10 million Pfizer/BioNTech vaccine doses agreed at the last Council of Europe. These installments will be distributed according to the population of the Member States in the second quarter of 2021.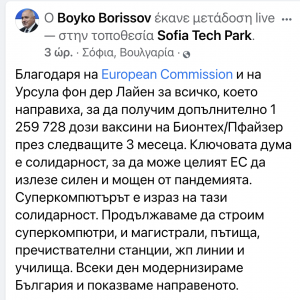 The Prime Minister of Bulgaria commented on Facebook that this is "good news not only for Bulgaria, but for the whole of Europe because it shows solidarity with the EU."
The Croatian Prime Minister tweeted that "after the European Council and a series of high-level talks and negotiations in Brussels, we secured an additional 747,000 doses of the Pfizer-BioNTech vaccine for Croatia by the end of June. This will further protect the health of the citizens and ensure more extended vaccination ahead of the tourist season."
Nakon #EUCO i niza razgovora na najvišoj razini te pregovora u Bruxellesu za 🇭🇷 smo osigurali dodatnih 747.000 doza Pfizer—BioNTech cjepiva do kraja lipnja. Time ćemo još snažnije zaštititi zdravlje građana i osigurati veću procijepljenost uoči turističke sezone. pic.twitter.com/4VDn29cxyr

— Andrej Plenković (@AndrejPlenkovic) April 1, 2021
The representatives of the countries agreed to grant about 3 million doses as "solidarity vaccines" to the five countries trailing the vaccine effort in Europe. However, not all countries agreed: Austria, the Czech Republic and Slovenia drew their own line.
More specifically, the 19 Member States (Belgium, Cyprus, Denmark, Finland, France, Germany, Greece, Hungary, Ireland, Italy, Lithuania, Luxembourg, Malta, the Netherlands, Poland, Portugal, Romania, Spain and Sweden) will receive their share of 6, 66 million vaccines proportionally.
These 19 countries also agreed to jointly distribute to 5 Member States (Bulgaria, Croatia, Estonia, Latvia and Slovakia) a proportion of 2,854,654 doses of the same vaccine, in addition to their share of the 10 million vaccines.
Austria, the Czech Republic and Slovenia shall receive a proportion of the 10 million vaccines.
The Portuguese Presidency states regarding the rationale for the decision: "Following the informal teleconference on 25 March 2021, the members of the European Council issued a statement confirming the population ratio key for vaccines and instructed the Permanent Representatives Committee (COREPER) to address the issue of speedy delivery of vaccines during the rollout of the 10 million doses of BioNTech-Pfizer that will arrive quickly in the second quarter of 2021 in a spirit of solidarity. Today, a one-off solution has been agreed. It enables a genuine expression of solidarity through the distribution of almost 3 million vaccines to those most in need."
Austria, along with Slovenia and the Czech Republic, have refused to join an agreement with the rest 24 Member States to offer more doses to five countries facing the most acute need for vaccinations. The Czech government has decided not to participate in the program, effectively losing about 70,000 doses that would otherwise have been granted. /ibna