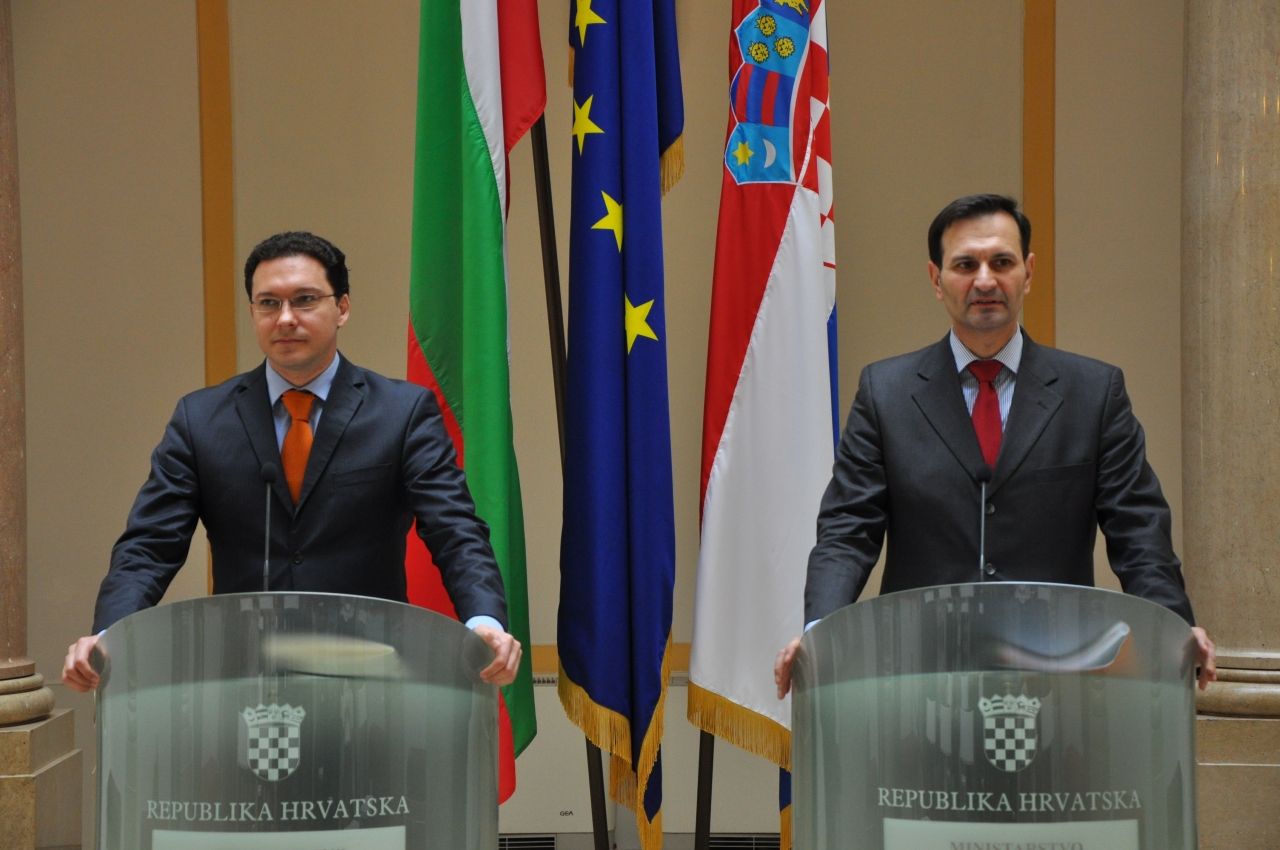 Sofia, May 3, 2016/Independent Balkan News Agency
By Clive Leviev-Sawyer of The Sofia Globe
Bulgaria and Croatia share similar views on how the European Union should deal with the migration crisis, as well as on energy issues and on EU enlargement, it emerged on May 3 after talks in Zagreb between Bulgarian Foreign Minister Daniel Mitov and his Croatian counterpart Miro Kovač.
Coordinated positions of Bulgaria and Croatia, as well as of the countries in Central and Eastern Europe are a priority to address common challenges facing the EU, Mitov said after his talks with Kovač at the start of a two-day visit to Croatia.
Mitov and Kovač agreed that it was crucial for both Bulgaria and Croatia for the countries of the Western Balkans to progress on the path of reform and European integration.
The maintenance of regional peace and stability and the accession of the countries of the region to the EU and NATO is necessary, while however, fulfilling all criteria.
"We agree on the enlargement policy, we support enlargement and we want the 'black hole' on European maps to disappear and we want our southeastern neighbourhood to be integrated with the European Union one day, but of course, criteria must be respected and standards must be met," Kovač said, quoted by Croatian agency Hina.
Bulgaria relies on the cooperation of the Republic of Croatia in its role as a link to the region and a successful model to date for EU accession, Mitov said.
The two ministers also discussed issues of mutual interest within the EU, confirming their similar positions on energy issues, a Bulgarian Foreign Ministry statement said.
"The development of interconnectors is of utmost importance to the diversification of gas supply for our countries, for the region and for Europe," Mitov and Kovač said.
They agreed on the common objectives of the two countries to join the Schengen area and the euro area, confirming a consistent and mutually supportive approach in this process.
On the migration crisis, Mitov emphasised that Bulgaria supports the adoption of a common European solution, while effectively protecting the external border of the Union.
"We rely on cooperation in Central and Eastern Europe to achieve better coordination of positions on European foreign policy," Kovač said.
"Bulgaria and Croatia are the countries that have a great influence in this process," he said and added that the two countries had reached a common position on the need for the burden of migration pressure to be shared among all EU member states.
Kovač said that he and Mitov agreed that the protection of the EU external border was critical. Kovač congratulated Bulgaria on efficiently protecting its borders, which are also an EU external border.