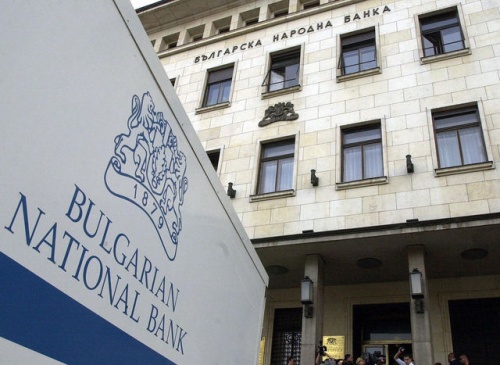 By Clive Leviev-Sawyer of the Sofia GLobe
Bulgaria's parliament could make it a criminal offense to spread misleading information about financial institutions, adopting amendments to the country's Penal Law by mid-July, the head of parliament's budget committee, Yordan Tsonev, said on July 1.
The bill was put forth by the Bulgarian National Bank (BNB) on June 30, and it envisions an effective prison sentence of two to five years for anyone who "spreads misleading or false information or other reports about a bank or financial institution that may lead to creation of public panic."
In cases where such activity has resulted in "significant damage" or yielded "significant profits", the proposed jail time is five to 10 years, accompanied by a fine of 5000 to 10 000 leva.
However, the amendment does not define what represents "misleading or false information". Currently, the central bank has the power to impose administrative fines in such instances.
Speaking to the Bulgarian National Radio, Tsonev said that the amendments have the support of parliamentary-represented parties and could be passed quickly by the National Assembly.
"After the lack of prevention allowed such an attack, we should approach this issue in such fashion to quiet things and have order in the system. These things are punishable both in Europe and the US," he said.
Tsonev was referring to a bank run on the First Investment Bank (FIBank) last week, which was caused by what the BNB described as the "outbreak of rumours and malicious public statements" and "criminal actions directly aimed against the savings of every Bulgarian citizen and against the financial stability as a key element of the national security of the country."
FIBank, Bulgaria's third-largest lender by assets, suspended all client operations over the weekend to replenish liquidity after paying out 800 million leva (about 409 million euro) to depositors on June 27, but resumed operations as normal on June 30.
A week earlier, Bulgaria's fourth-largest lender Corporate Commercial Bank (CCB), asked to be put under BNB's special supervision, which halted all banking operations and suspended shareholder rights.
CCB's assets are currently being assessed by three audit companies, at which point shareholders will be given an opportunity to recapitalise the bank, otherwise the government will step in through the state Bulgarian Development Bank. CCB is scheduled to reopen for business on July 21.
Bulgaria has sought – and obtained – the European Commission's permission to use 3.3 billion leva (about 1.69 billion euro) for a credit line that would ensure sufficient liquidity in Bulgaria's banking system.
The Commission said that the state aid implied by the liquidity measure "is proportionate and commensurate with the need to ensure sufficient liquidity in the banking sector in the particular circumstances."