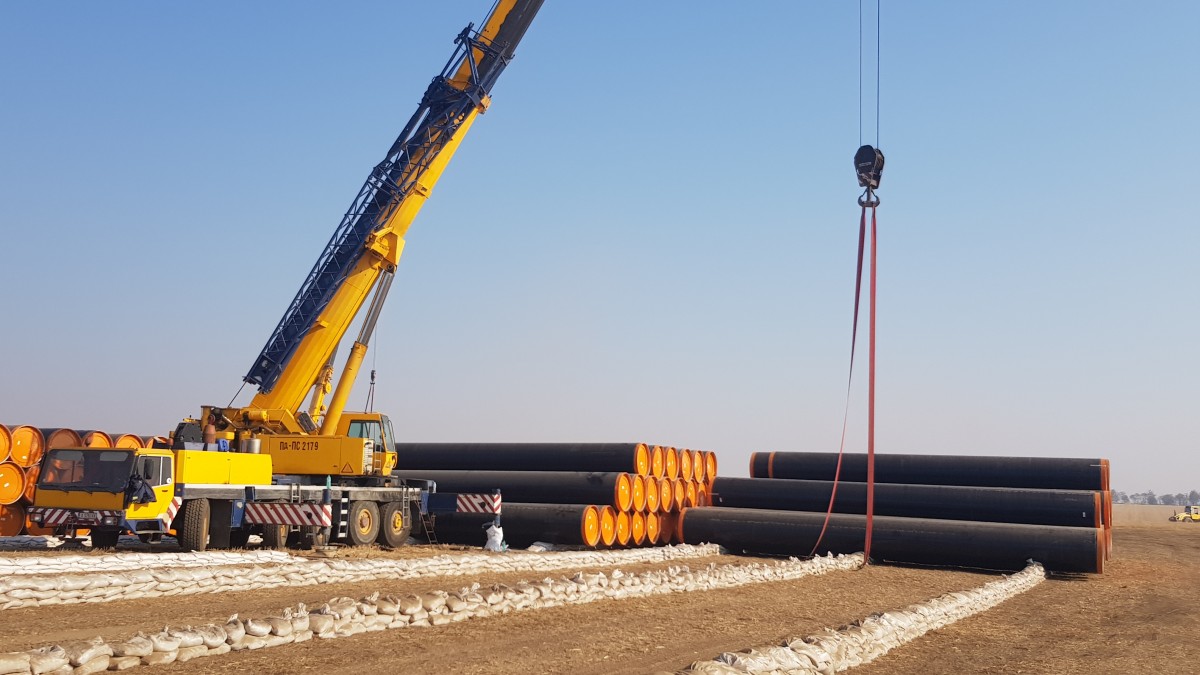 The construction of the Balkan Stream gas pipeline has been completed de facto and the Bulgarian section of the pipeline is connected to the gas pipeline in Serbia. This was reported to TASS by an informed source involved in the construction of the pipeline.
"Balkan Stream has been completed, it is connected to the gas pipeline in Serbia, there are no official events related to the completion of the pipeline due to a coronavirus pandemic and the opening ceremony is likely to take place later", the source said.
In October, Bulgarian Prime Minister Boyko Borissov announced that the construction of the Balkan Stream gas pipeline in the country was almost complete. He stressed that "with the operation of the Balkan Stream project, Bulgaria will become a regional strategic gas distribution center and will guarantee the diversification of gas supply".
Balkan Stream is in fact a continuation of the Turkish Stream gas pipeline through Bulgaria. In the official documents, it is called "object of expansion of the natural gas transmission infrastructure of the company Bulgartransgaz in parallel with the main gas pipeline of the North to the Bulgarian-Serbian border". The name Balkan Stream for the pipeline was proposed by Prime Minister Borissov and it was announced that it would be completed by December this year.
The Turkish Stream, which was launched on January 8, 2020, stretches along the bottom of the Black Sea from Russia to the coast of Turkey. In addition, there is a land transit section at the border with neighboring countries, from where the gas is already exported to Greece, Bulgaria, North Macedonia. Later, after the completion of the entire infrastructure, the gas will reach Serbia and Hungary. The capacity of the 930 km pipeline is 31.5 billion cubic meters of gas per year.
The United States has always been against the construction of Turkish Stream. Two days after the pipeline opened on January 10, 2020, Washington sent a clear message that it opposes the expansion of the pipeline through Bulgarian territory to the EU. The United States opposes the second line of the Turkish Stream gas pipeline for the supply of southeastern Europe via Bulgaria with gas, as it considers it a geostrategic move by Russia, said the then Undersecretary of State for Political Affairs David Hale, who is No3 at the US State Department.
Russia has repeatedly stated that the second part of Turkish Stream is being built mainly to support Russia's ally in the Balkans, Serbia./ibna