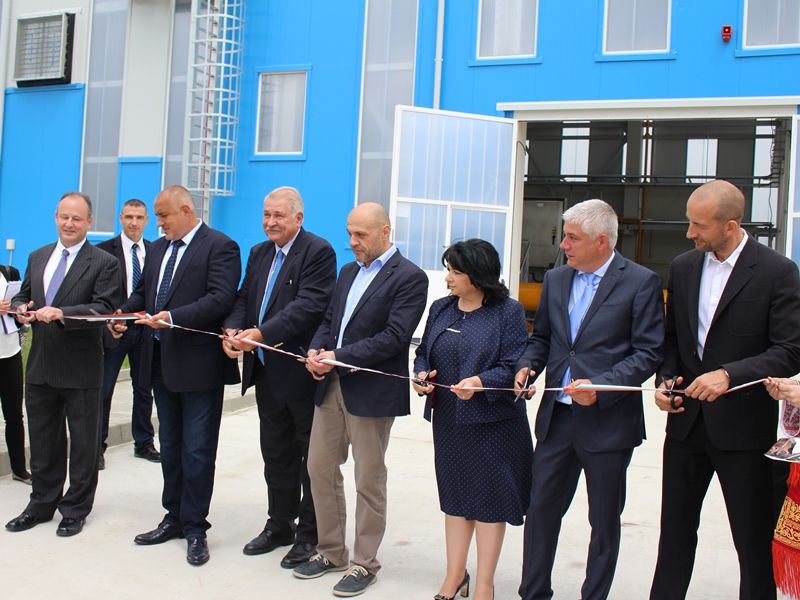 Sofia, June 13, 2016/Independent Balkan News Agency
By Clive Leviev-Sawyer of The Sofia Globe
Bulgaria has completed the upgrade of a gas compressor station at Petrich, near the border with Greece, which completes the first stage of upgrades to the country's gas grid and allows for larger gas flows from Greece, the country's Energy Ministry said on June 13.
The ceremony marking the occasion was attended by Bulgarian Prime Minister Boiko Borissov, Energy Minister Temenouzhka Petkova, Deputy Prime Minister in charge of EU funds Tomislav Donchev and US ambassador to Bulgaria Eric Rubin, the ministry said in a statement.
The compressor station in Petrich is the fourth to be upgraded and brought online over the past eight months, with the total cost of the project reaching 220 million leva, or about 112.5 million euro. After the upgrades, Bulgaria can now fully reverse the flow on its existing pipeline to Greece, which has an annual capacity of three billion cubic metres.
To do so, Bulgaria will have to negotiate an agreement with Russia's state-owned gas company Gazprom, which currently is reserved for Russian deliveries to Greece, the chief executive of Bulgaria's gas grid operator Bulgartransgaz Georgi Gegov said.
"At this time, the full capacity is reserved by Gazprom, but we are continuing our discussions with them. Last week we had a meeting that included our regulator, the Greek regulator and Bulgartransgaz, at which we agreed to try to reach an agreement allowing the physical or virtual deliveries of gas through that line," Gegov told Bulgarian National Radio (BNR).
Speaking to BNR before the ceremony, Gegov said that with the new compressor station, Bulgaria now had the capacity to import up to three million cubic metres of gas from Greece's Revithoussa liquefied natural gas (LNG) terminal near Megara, adding up to more than one billion cubic metres a year, or more than 30 per cent of Bulgaria's domestic consumption.
"I hope we will sign an agreement very soon to test virtual deliveries through the pipeline, which links us to the only LNG terminal in the region. This is the premise that allows us to seek alternative gas deliveries," he said.
Bulgaria relies heavily on Russian gas supplies and was one of the Eastern European countries hit the worst by the interruption of gas supplies in 2006 and 2009, prompted by price wars between Russia and Ukraine. Since then, Sofia has sought to secure alternative sources of gas deliveries, as well as develop inter-connector pipelines to neighbouring countries.
(Photo: Bulgarian Energy Ministry)