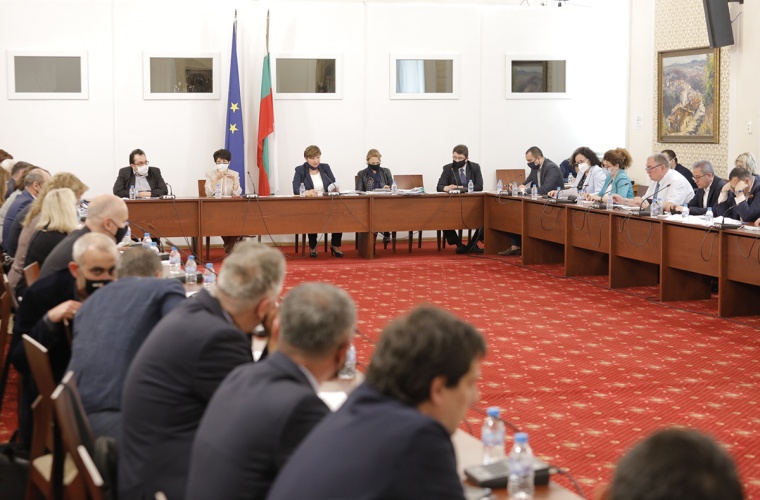 With 11 votes in favor, 9 against and no abstentions, the Committee on Legal Affairs endorsed the idea of ​​the ruling GERB party to change the electoral legislation related to automatic voting.
The ruling party has introduced a bill, the texts of which stipulate that each voter will decide for themselves whether to exercise their right to vote mechanically or manually. However, there will be no mechanical voting in the local elections for mayors and municipal councilors, but only for parliamentary, presidential and European elections. It is envisaged that there will be at least one device in the constituencies with at least 300 voters.
GERB is also proposing for a special chapter to be written in the Electoral Code, which will provide for a mixed voting system for the Grand National Assembly – 200 deputies will be elected proportionally, and the remaining 200 by a majority.
Because of this text, Hristin Mitev from the United Patriots announced that he would abstain from the vote, although he proceeded to vote in favor of the amendments. As he said, the United Patriots also had some reservations regarding the mechanical voting system itself.
As expected, the main opposition party of BSP was critical of the proposed changes. "A result of their complete ignorance of their attitude towards the legislative process", MP Krum Zarkov argued. He claims that this is exactly what the changes show "at the very last moment, with the elections just around the corner", while adding that the bill entails underlying goals "by throwing dust in the eyes of the people".
The MRF also opposed the new texts and submitted alternative proposals.
The texts are expected to be tabled to the Plenary for debate. /ibna