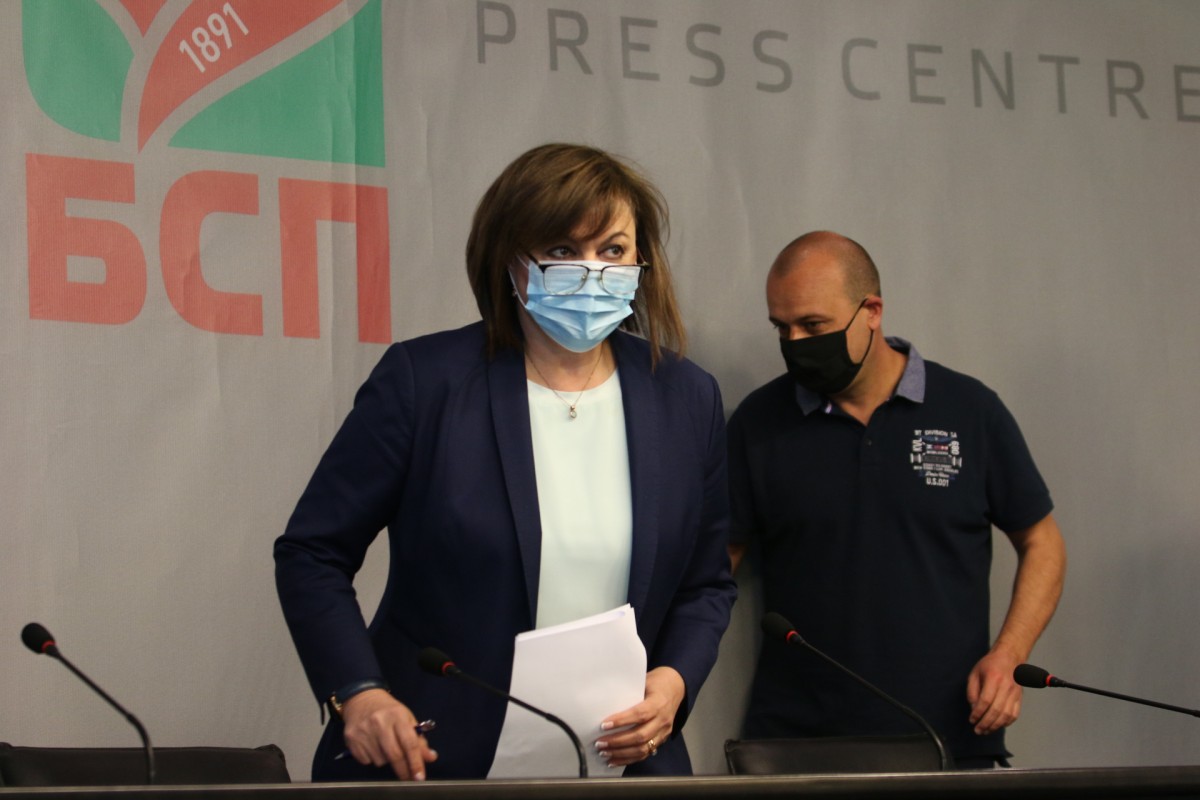 The Bulgarian Socialist Party (BSP) is demanding full transparency and accountability for the state funds allocated on the fight against coronavirus, as well as on the process of overcoming the financial consequences of the epidemic, party leader Cornelia Ninova stated speaking from the party headquarters.
"The only thing that is being spent from the state budget is the money of the Bulgarian people, and they will be returned to them. They should be given the full picture of how those amounts were spent", Ninova said.
To this end, the Left has submitted a bill to set up a provisional committee to oversee public spending.
The BSP also insists that the head of the committee should be the main opposition and a report should be submitted on the work carried out once a month.
Following a meeting between the Executive Bureau and the leadership of the BSP Parliamentary Group, it was decided that they submit their own alternative measures to be implemented after the state of emergency is lifted. With this bundle of measures, the main opposition is setting 3 goals – caring for the most vulnerable; government support for the sectors of the economy that can help increase GDP; and measures to boost consumption.
"We are tabling a proposal for one minimum wage, along with insurance, for people who have lost their jobs and are not covered by Job Centres or are on unpaid leave to take care of their children", she explained, estimating that the wage would amount to 725 leva per person.
The left will also insist that the state focus on the three main industries – construction, tourism and agriculture. This is due to the fact that the party is offering 30 million leva in grants to small farmers, as well as a state mechanism for purchasing their products.
In the area of construction, the BSP eyes the water and sewerage sector and will insist that the government invest in those fields.
The main opposition is also looking to introduce a differentiated VAT rate of 9% on food and medicine, as well as a 10% increase in the municipal budget.
"Border crossing points need to reopen, and people need to start working soon", Ninova stated. Regarding the issue of internal party elections in the BSP, she stressed that the permission for the gatherings of large groups of people was pending. /ibna