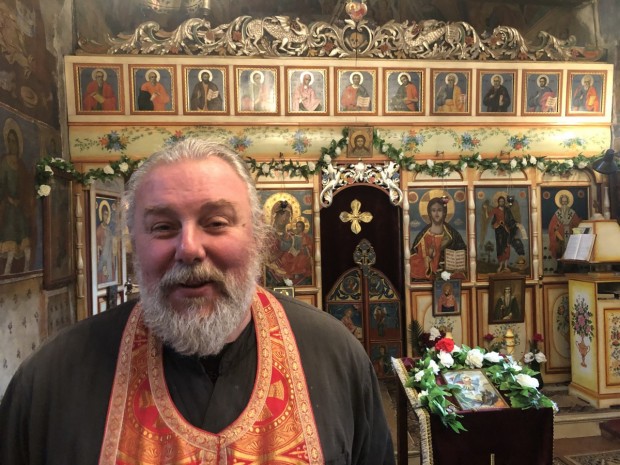 The church of a village in Bulgaria sets an example of how to visit the church on Easter Eve in the midst of the coronavirus pandemic.
Father Michael of the Church of St. George the Trophy bearer in the village of Lozen in Sofia has taken all the necessary precautions so that Orthodox Christians can pray without fear of being infected by the new dangerous COVID-19.
At the entrance, there are posted instructions that the faithful can read. The entrance also has disinfectants, gloves and masks for those who enter the Temple to use. Father Michael's organization, with the precautionary materials and measures taken, have been welcomed by the locals.
The priest is always available to explain to the faithful what they need to do to visit the temple, how many people can enter and more.
Father Michael is known to his flock for both rebuilding the church and creating one of the best preserved cemetery parks in the country. Prior to moving in and taking up the post of the prient in Lozen, he spent many years in Germany, according to BGNES.
The pandemic affected not only the functions of the state, but also the Bulgarian Orthodox Church, as congregations are banned, especially in confined spaces such as churches. For this reason, several Orthodox churches, including the Ecumenical Patriarchate, have suspended their ceremonies and functions as part of measures to counter the spread of COVID-19. On Wednesday, the Temple of the Holy Sepulcher in Jerusalem also closed its gates to visitors./ibna