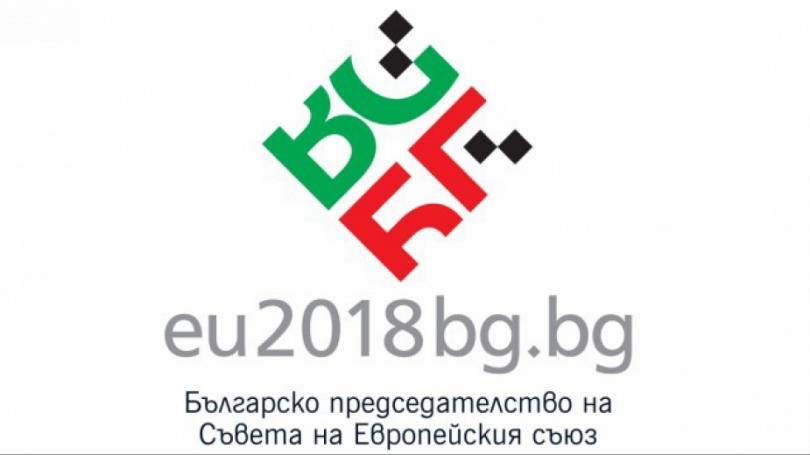 Bulgaria has chosen the logo it will use while holding the rotating presidency of the European Union in January to June 2018.
The winning entry in a competition to design the logo is by Todor Angeliev, who got 76 out of 90 possible points, defeating 179 rivals.
The logo includes three elements – the colours of the Bulgarian flag, lettering in the Cyrillic and Latin scripts, and embroidery.
Meglena Kouneva, a deputy prime minister in Bulgaria's soon-to-depart Borissov government, said that for six months, the logo will symbolise Bulgaria to the world, as with all the preceding rotating presidencies of the EU.
"We will explain why we take pride in our nation and what we can give the EU," Kouneva said.
She said that in 2015, only three per cent of Bulgarians knew that Bulgaria would hold the EU presidency, but now this had increased to 30 per cent.
The head of the committee that chose the logo, Professor Georgi Yankov of the National Academy of Arts, said that the competition had been large, not only because of the number of entries, but also because of their quality.
Those who had entered the competition included Bulgarians living abroad, students and people of considerable reputation. Close to 10 foreigners had entered, including people from Ukraine, the FYRdency of Macedonia and Germany.
The head of the national centre for the preparation and conduct of Bulgaria's EU presidency, Lyubomir Ivanov, said that the large number of entrants showed a positive sentiment "and I therefore believe that the outcome of it will be very positive for all Bulgarians"./IBNA