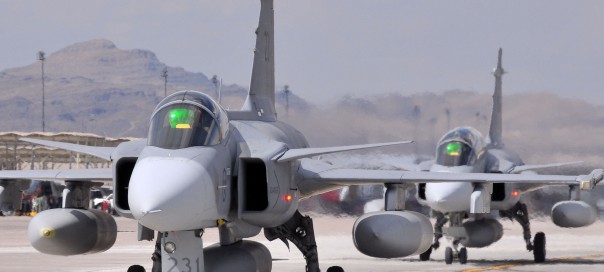 The saga of Bulgaria's long-delayed purchase of new military jet fighters to meet Nato requirements is set to continue unresolved for a few more years because the state will give no investment loans or state guarantees for large projects before 2017.
This has emerged from a transcript of the Bulgarian cabinet's November 26 meeting, at which Prime Minister Boiko Borissov and his ministers agreed only to support a project to construction a gas interconnector link with Greece.
The cabinet declined for now to give financial support to two major projects, the Defence Ministry's 800 million leva modernisation project and the Regional Development Ministry's plan to repair and modernise the road network, which has a price tag of about 300 million leva. Both would require a state loan.
Finance Minister Vladislav Goranov said that going ahead with the projects would raise the risk of defaulting on fiscal spending targets and would require significant changes in spending ceilings in the 2015/17 period.