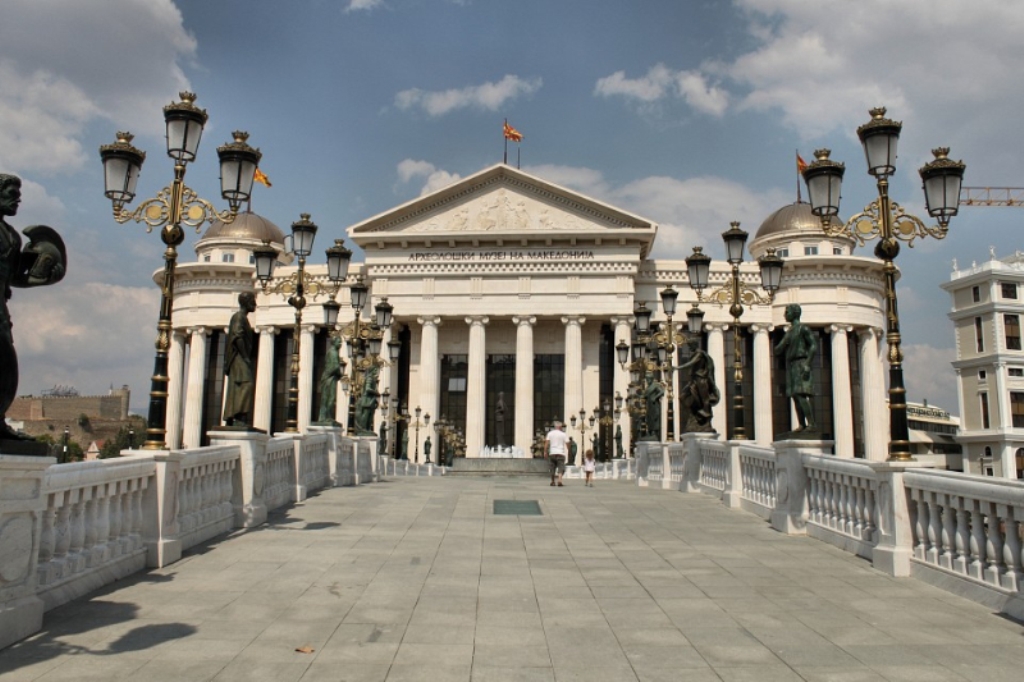 Bulgarians will not be supporting talks between the Republic of North Macedonia and the EU until the historical past is recognized.
The vast majority of Bulgarians (83.8%) oppose the support toward the Republic of North Macedonia for its accession to the European Union until an agreement is reached regarding events from Bulgaria's historical past, according to a public opinion survey carried out by Alpha Research.
Only 10.2% of citizens believe Bulgaria should support North Macedonia on its EU accession process regardless of its attitude towards the events of Bulgaria's historical past, while 5.9% did not provide an answer.
The survey sought answers regarding Bulgarian attitudes on two important issues related to the identity and language of North Macedonia.
More than half of the respondents (54.10%) stated that Bulgaria should recognize the modern Macedonian identity only after North Macedonia recognizes that, at the beginning of the twentieth century, the vast majority of its population was defined as Bulgarian and the construction of the identity of a new "Macedonian citizen" did not begin before 1944, without affecting the citizens of Bulgaria and their ancestors.
Almost one third (29.5%) are against the recognition of the Macedonian identity and only 6.10% endorse it. 10.2% had no opinion and were not interested in the subject.
Opinions are almost conflicted as to whether Bulgaria should recognize the existence of the Macedonian language, provided that North Macedonia recognizes in turn that this language began to be constructed around 1944 on the basis of the western Bulgarian dialects.
45.5% believe Bulgaria should not recognize its existence at all, while 42.2% are willing to recognize it, according to the wording of the question.
Only 4.5% say that Bulgaria should unconditionally recognize the Macedonian language, while 7.6% are not interested in the issue.
The vast majority also believe that Bulgaria should green-light the commencement of negotiations on North Macedonia's accession to the EU, provided that it abandons the anti-Bulgarian foundations upon which it cements its modern identity by renouncing the Bulgarian identity of revivalists such as the Miladin brothers or revolutionaries like Goce Delchev.
67.2% fully support such a position, while 15.8% oppose it and 17% appear undecided.
76.1% of respondents linked Bulgarian consent to start negotiations with the removal of texts from textbooks and monuments such as "Bulgarian fascist occupier" used to describe the Bulgarian administration during World War II. Such a request is not supported by 10.5% and 13.4% did not respond.
"The general conclusion that can be drawn based on the research is that the Bulgarian public opinion does not share the allegations or the negativity toward the self-determination of the modern Macedonian state, while it supports its European course. At the same time, it appears adamantly negative when it comes to the replacement of historical events, the manipulation of the formation of anti-Bulgarian sentiments and, in that sense, the deterioration of relations between the two countries. Although some more radical sentiments are evident regarding the language and identity of the citizens of North Macedonia, the majority of Bulgarians support the solution of a compromise. However, support for the unconditional "green light" for the accession of North Macedonia to the EU, without resolving key controversial issues, is rather faint", the study concludes. /ibna