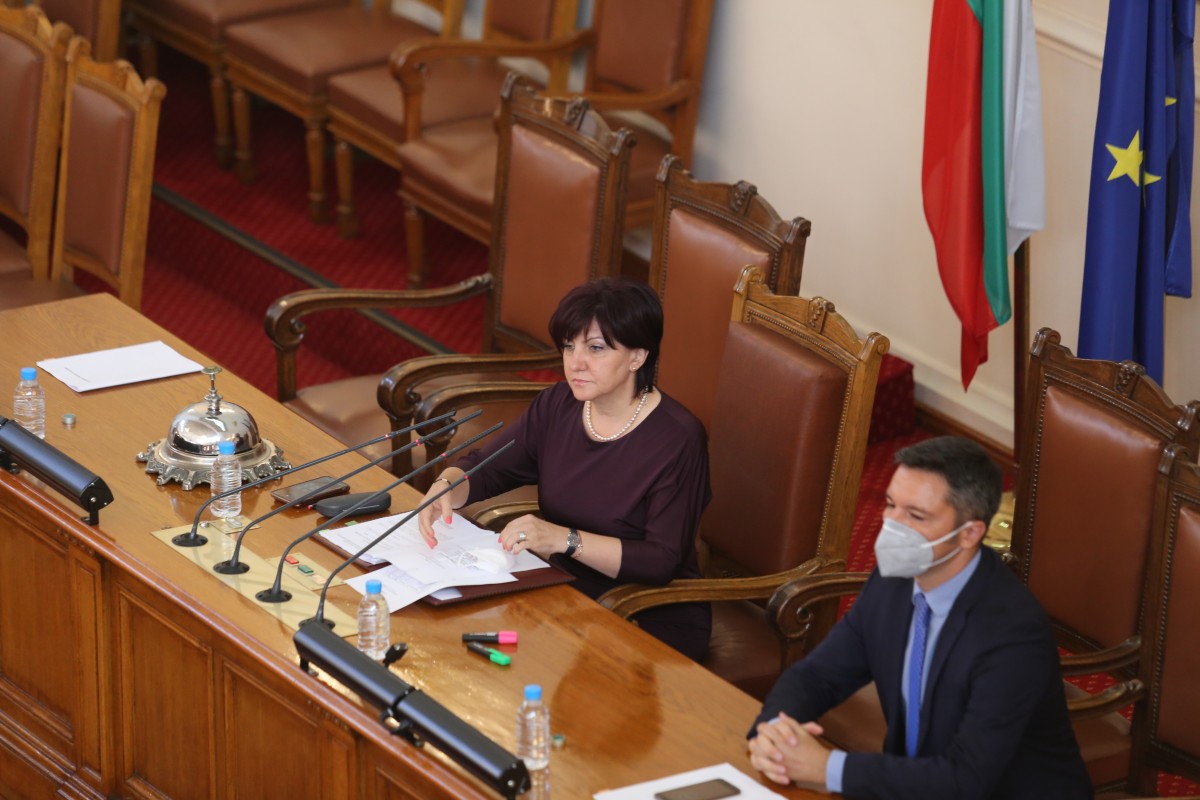 The Extraordinary Session requested by the BSP Socialist Party could not be convened, as the quorum was not present in the National Assembly. Only 78 MPs registered for the special session, from BSP and MRF, as well as two GERB MPs.
"Again, we have 78 deputies for a quorum. We can not hold a meeting", the President of the National Assembly Tsveta Karayancheva announced after the second attempt to register the deputies in the hall.
The announcement of a lack of a quorum was followed by cries in the hall for the resignation of the government. At the same time, protesters gathered outside Parliament in the morning, demanding a resignation and throwing eggs and tomatoes at the building.
The BSP had called for a special session of parliament to call on Prime Minister Boyko Borissov and Interior Minister Hristo Terziski to respond to the attack on journalists, protesters and participants in the GERB National Conference. The adoption by the National Assembly of a decision requiring the Prime Minister to submit to Parliament a budget update on the socio-economic measures to address the effects of the COVID-19 crisis was also on the agenda.
BSP leader Cornelia Ninova said after the failed meeting that the GERB and the ruling majority had committed suicide out of fear.
"Boyko Borissov has shown once again that the rule of law is being violated", Ninova said, adding that "both us and the protesters want transparency and a fight against corruption. Today we had another proof of dictatorship in the country"./ibna