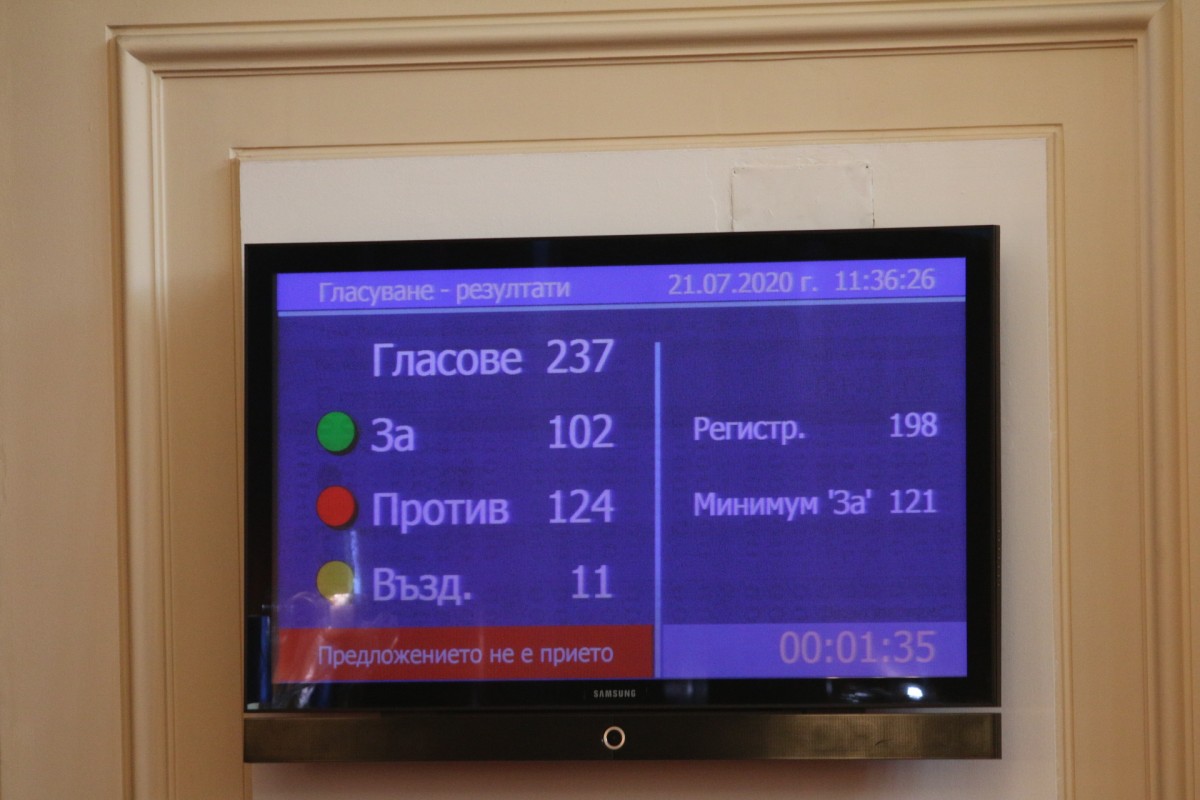 Deputy Prime Minister and Foreign Minister Zaherieva made statements hours after the BSP opposition's new failure to oust Boyko Borissov's government as they failed to get the required 121 votes in the motion of censure.
Bulgarian Socialist Party BSP and Turkish Minority Movement for Rights and Freedoms (MRF) MPs voted in favor of the motion of censure with 102 votes.
The ruling coalition of GERB and the United Patriots easily managed to get 124 votes and once again overcome a motion of censure.
Volia abstained from the vote with 11 abstentions.
"As expected, the vote did not pass. BSP joined forces with only MRF. "People want justice and resignation is the easiest thing, we have already done it twice", Deputy Prime Minister and Foreign Minister Ekaterina Zaharieva told Bulgarian television bTV.
The Prime Minister always listens to what the people want, the Deputy Prime Minister stressed. According to her, Vladislav Goranov, Emil Karanikolov and Mladen Marinov are ministers at the moment and the term "resigning minister" is not correct. Their resignations will be discussed in the Coalition Council.
Whether there will be resignations or not, Minister Goranov has achieved historic success and this has not yet been seen, the Foreign Minister commented on the occasion of the transfer of the country to the waiting room of the Eurozone.
According to Zaharieva, President Rumen Radev acts on the fringes of the constitution.
It is highly unacceptable for the executive body to allow itself to request the resignation of any member of the judiciary. People can do that, but not the Minister or the Prime Minister, Zaharieva said, commenting on the continuing dissatisfaction with Attorney General Ivan Gechev, she stressed.
"If each of us abides by the Constitution and the laws of Bulgaria, we will be a truly benevolent and democratic state", Ekaterina Zaharieva concluded./ibna