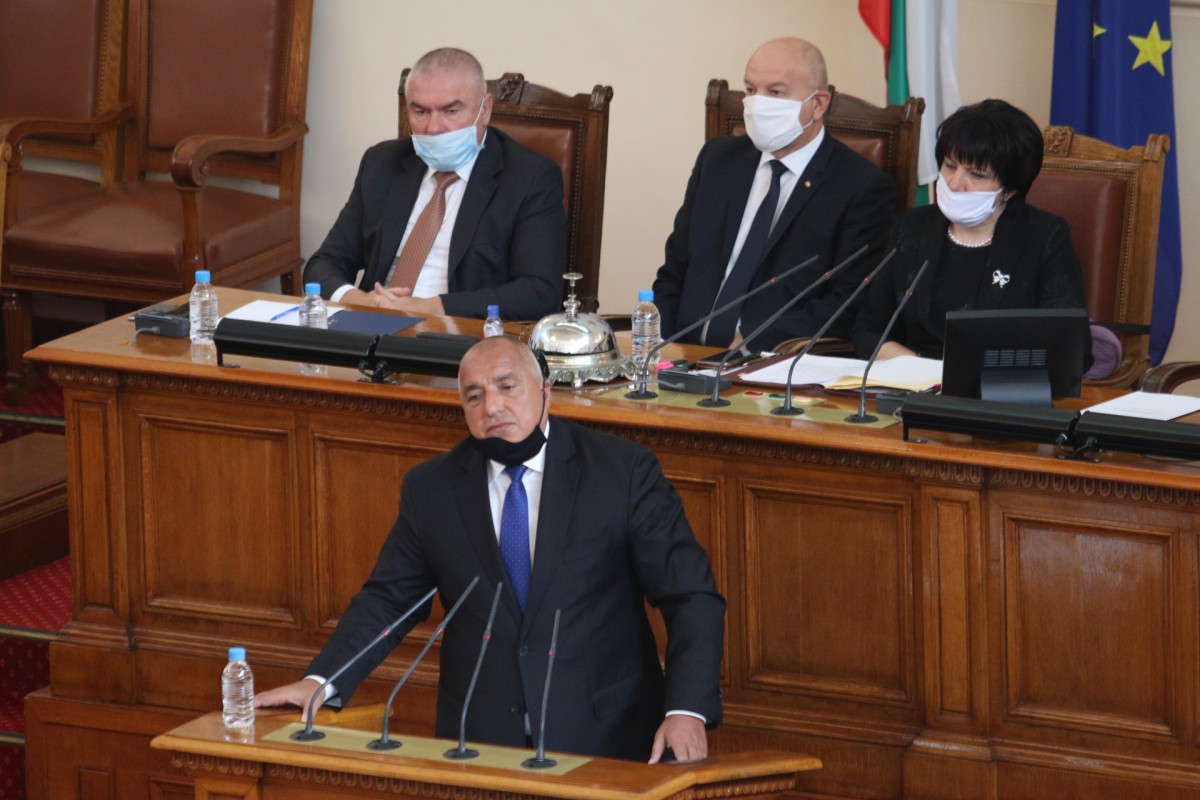 Bulgaria ranks first with regard to the low number of infected and dead, indicating how timely and good the measures were, Prime Minister Boyko Borissov said during a parliamentary session on the current situation in the country on the pandemic and the effectiveness of health, economic and social measures.
"In health care, we were the first to take action. We also had uniforms and tests. We reorganized the industry very quickly and started producing our own uniforms and helmets", said the prime minister, stressing that Bulgaria has taken the most liberal measures in Europe.
"Our measures fully comply with WHO recommendations and, therefore, we have set up a crisis team with the best experts. Every day, the media can get answers to their questions in an uncontrolled environment", Borissov noted.
"Because the measures are extremely timely and accurate, very well defined by popular psychology, in practice, we have the most liberal measures", he said.
The Bulgarian Prime Minister reminded that the country did not close down monasteries and churches, while when the opportunity was given, all vaccinations were given to children, planned surgeries took place, while Bulgarians can move indefinitely to shops, pharmacies, banks without anyone monitoring them. There is almost no country, let alone in the area, where churches and monasteries did not close down. Concluding, he noted that the measures in Bulgaria are more relaxed than anywhere else abroad.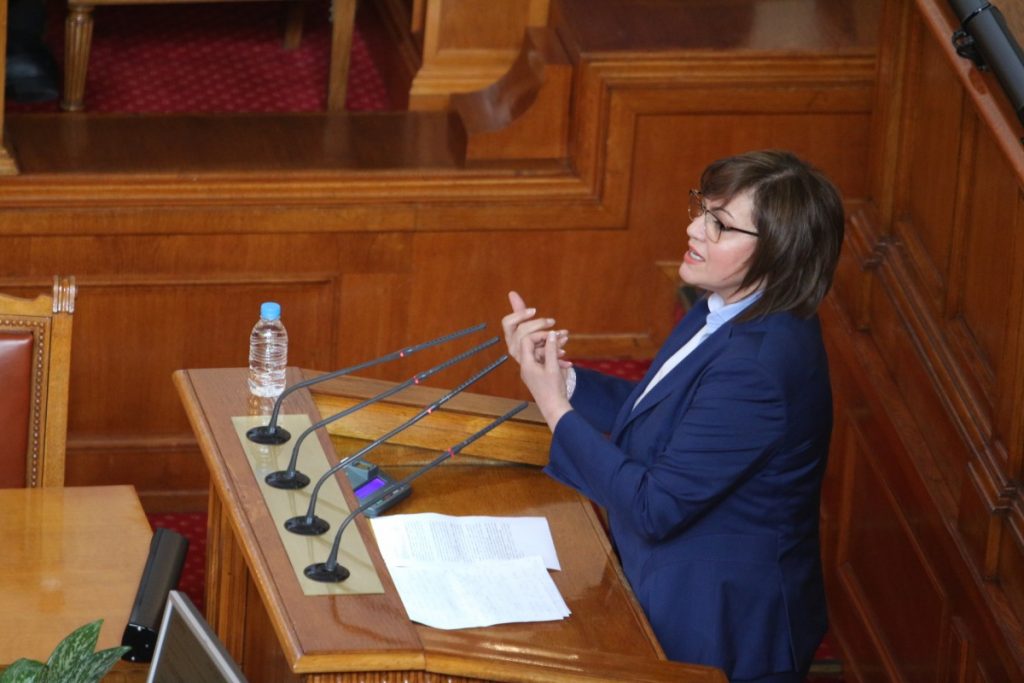 For her part, BSP leader Kornelia Ninova, during a debate in Parliament, noted that there is no plan to get out of the crisis, as Borissov is acting piecemeal and has a wrong unemployment forecast.
"It is not true that today you have repeated everything that has been heard in the press conferences so far. Today we have important news for your life, given by the Prime Minister of Bulgaria. We have no plans to get out of the crisis – that's the news today", Ninova said.
"Mr Borissov, we understand from your hearing that you do not have a specific answer to any question. You have a wrong estimate of the situation, a wrong 3% reduction forecast instead of 8%, a wrong unemployment forecast, you act piecemeal and as we have already heard – you have no plan on how to get from here to there. Based on this, you make chaotic decisions that change every day and sometimes within the same day.
You instill in people the fear of being subjugated.
The state has given up on its obligations to be sufficient in this crisis. You said today that there is no plan because there is no plan in other countries", Ninova accused the Prime Minister, adding that European countries have long decided on the exit plan and are implementing it.
He also urged the government to focus on a number of issues, including rebuilding the economy through boosting production, increasing consumption and several urgent reforms.
"Start an urgent health care reform in which hospitals will not be commercial companies and doctors' salaries and training will be determined by state policy. Learn from your European partners", Ninova concluded./ibna