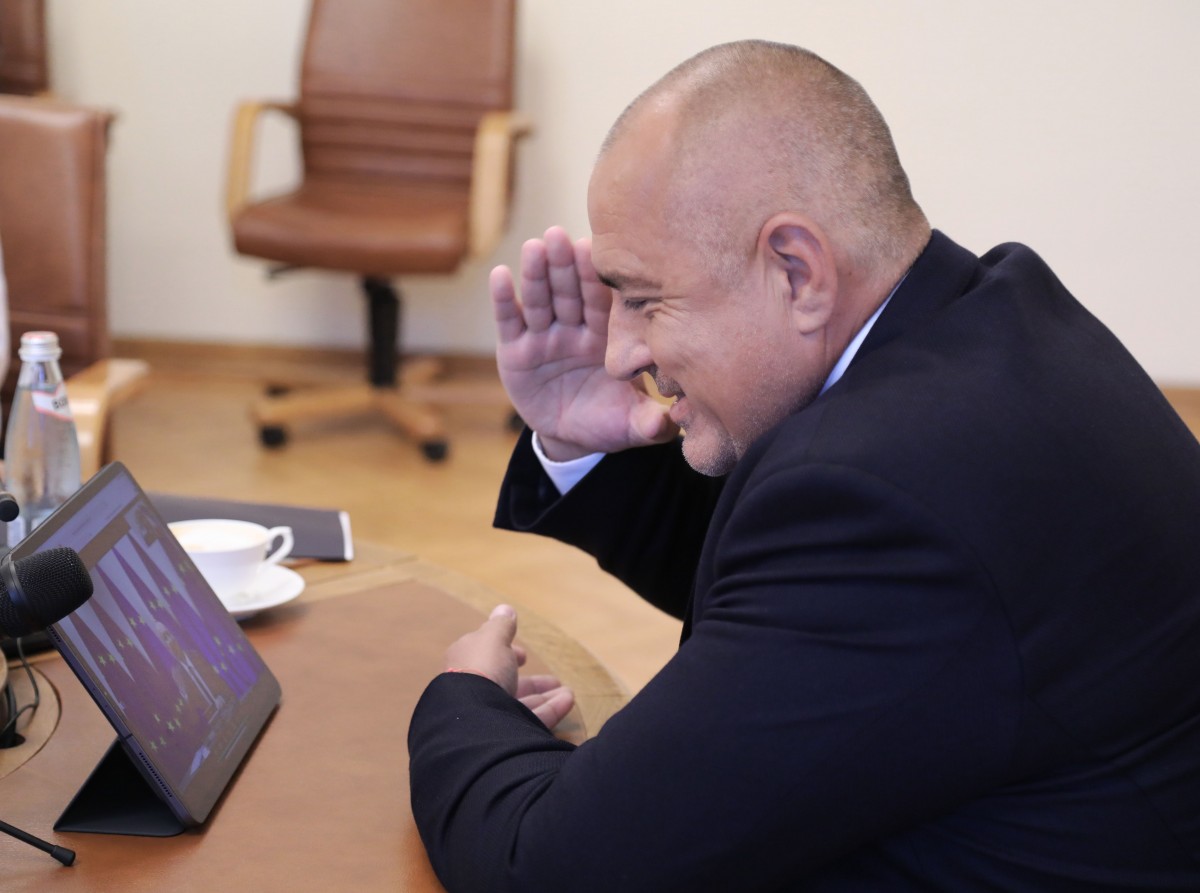 Bulgarian Prime Minister Boyko Borissov held a teleconference with European Council President Charles Michel. The two men discussed the European Rehabilitation Plan in response to the COVID-19 health crisis and the new long-term EU budget, which will be the main topics at the first meeting of EU leaders in Brussels after the pandemic, to be held on July 17-18.
During the conversation, the Prime Minister of Bulgaria pointed out that the European Commission's proposal of May 27 is extremely balanced, given the serious challenges posed by the COVID-19 pandemic.
Borissov expressed hope that the proposal of the President of the European Council for the meeting on 17 and 18 July would be balanced and would take into account the initial position of the economies of each Member State, as well as the strength of the response to crises.
"It is important for Bulgaria to maintain Cohesion and Common Agricultural Policy at the level of the current proposal", Borissov told Charles Michel.
The Prime Minister of Bulgaria reminded that the traditional EU fiscal policies are vital for balancing common European standards in all Member States and for increasing competitiveness. As for the multi-year fiscal framework, Borissov also acknowledged as positive the adequate funding for migration and security, which coincides with the prime minister's position on the key importance of protecting the EU's external borders.
Boyko Borissov added that the EU's Fair Transfer Fund should be more flexible in order to address the current challenges Member States are facing as much as possible. In this regard, according to the Prime Minister of Bulgaria, it is good to consider the possibility of the Fund providing funds for the promotion and development of green energy capacity in areas where energy capacity does not yet exist. "Once this is done, more regions will have the opportunity to bring a 'green' positive sign to the EU economy", the Bulgarian prime minister was quoted as saying by the government's press office.
During the teleconference, Charles Michel's proposal to European Council leaders at a meeting in Brussels in mid-July, including an updated draft of the multi-year fiscal framework and the "next generation EU" tool, was discussed in detail.
The "Next Generation of the EU" tool, designed to address the challenges of fighting COVID-19, consists of three pillars:
Support to Member States for investment and reform; strengthen the EU economy by stimulating private investment and learning from the crisis.
The second pillar includes the Reconstruction and Sustainability tool and the Fair Transition Fund.
The third pillar envisages the strengthening of the civil protection mechanism, the creation of a new Health program for investments in the EU health system and the strengthening of the "Europe Horizon" program, which in turn will finance the research./ibna