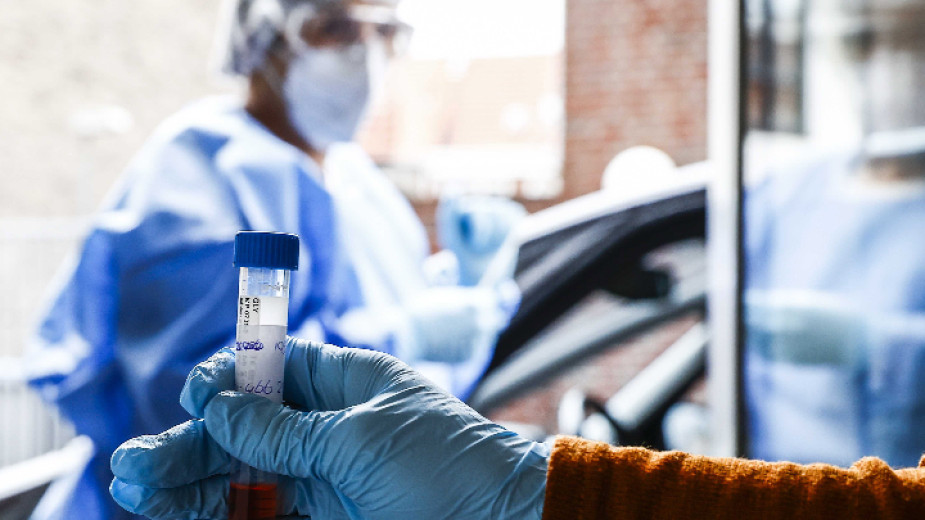 According to data released by the Single Information Portal, in the last 24 hours, a record-high of 2,569 new cases of Covid-19 were confirmed, raising the total number to 42,701.
2,217 people are hospitalized, of which 145 in intensive care units. Yesterday, 25 deaths were recorded, raising the death toll to 1,161.
Bulgarian Prime Minister Boyko Borissov, who tested positive for COVID-19, through his personal account on social media urged for responsibility.
"Doctors, nurses and paramedics are returning to the hospitals. Because the coronavirus is back even strong. Life-saving teams demand that we act responsibly. To protect ourselves and our loved ones", Borissov wrote.
Continuing, the Bulgarian Prime Minister noted: "Yes, the virus is strong. It put us to an unprecedented test. We can not stop everything in the country and we should not! But we can be responsible and curb its spread. Never forget how important it is to wear a mask, to keep a distance, to be strict regarding disinfection. And to seek our doctors' advice when we have to. Because they know how to help us. So – think, when you see our doctors in front of hospitals. It is up to us to make things easier. We have already proved once that together we can do it. Let's do it again!", Boyko Borissov concludes in his message.
National Bank Governor tests positive
The Governor of the National Bank of Bulgaria, Dimitar Radev, has tested positive for coronavirus. On October 27th, he underwent a PCR test which came back positive, as the Bulgarian National Bank (BNB) announced. Radev remains in quarantine at his home since yesterday. His overall condition is good and he continues to perform his basic tasks remotely. In some operational matters, responsibilities will be assigned to the relevant Deputy Governors during quarantine.
The public and the BNB team will be informed in time regarding the progression of his health condition, the statement said. /ibna