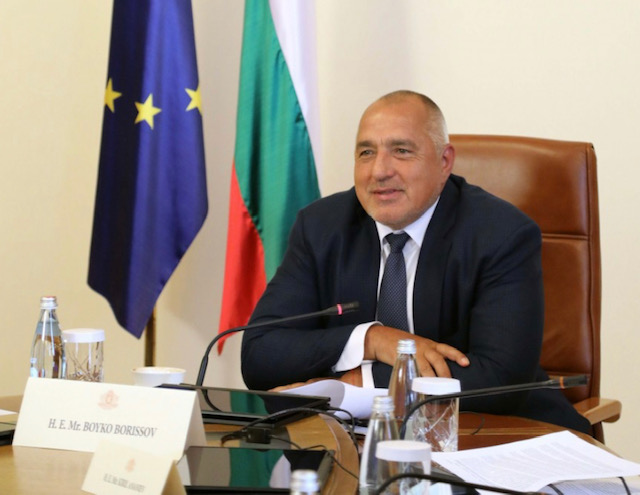 We agreed with Greece that, starting 1 June, we will operate freely without quarantine for entrepreneurship, family relationships, for humanitarian purposes and for traveling. The same goes for the Serbs; from June 1st. With the Romanian parliament, because it backed out, we hope to make a joint decision in line with the decisions we have made so far, Bulgarian Prime Minister Boyko Borissov said during a briefing at the Council of Ministers, adding that border crossings would require specific declarations.
Those applications will be general, as simple as possible; the name will be filled in alongside statements such as "I have no symptoms" and "I know the condition of the epidemic", "I will travel at my own risk", etc., as well as the applicant's phone number, Borissov continued.
The Foreign and Interior Ministers of the countries participating in the teleconference are there together with the governments of Greece, Romania and Serbia. At the ministerial level, the harmonization of the bilateral traveling criteria will begin. The document to be completed at the border is almost identical to what was submitted to the checkpoints of the regional cities, the prime minister said.
Everyone congratulated Bulgaria on the very good way of responding to the epidemic in the region, "so we are leaders in the first immediate steps, for the people and budget revenues, but with strict measures of social distancing, disinfection and learning to live with the thought that virus is here", Borissov noted.
The warnings coming from the health care institutions are quite serious. At present, we can open up the operation of more systems with measurable risk in order to guarantee people's salaries and budget revenues, the Bulgarian Prime Minister added.
It has already been decided for kindergartens and daycare centers to open under the responsibility of the local government, so we can consider opening the restaurants first. Because from 15 June, Greeks will be opening their restaurants for foreigners, so in the sphere of these four countries everything is more or less the same.
On June 1st, I have a meeting with President Vucic to see how the Balkan Stream project is progressing, and with my colleague Mitsotakis, to show him how the construction of the interconnection pipeline with Greece, the Struma highway and all the projects that have continued despite crisis are progressing, concluded Boyko Borissov. /ibna