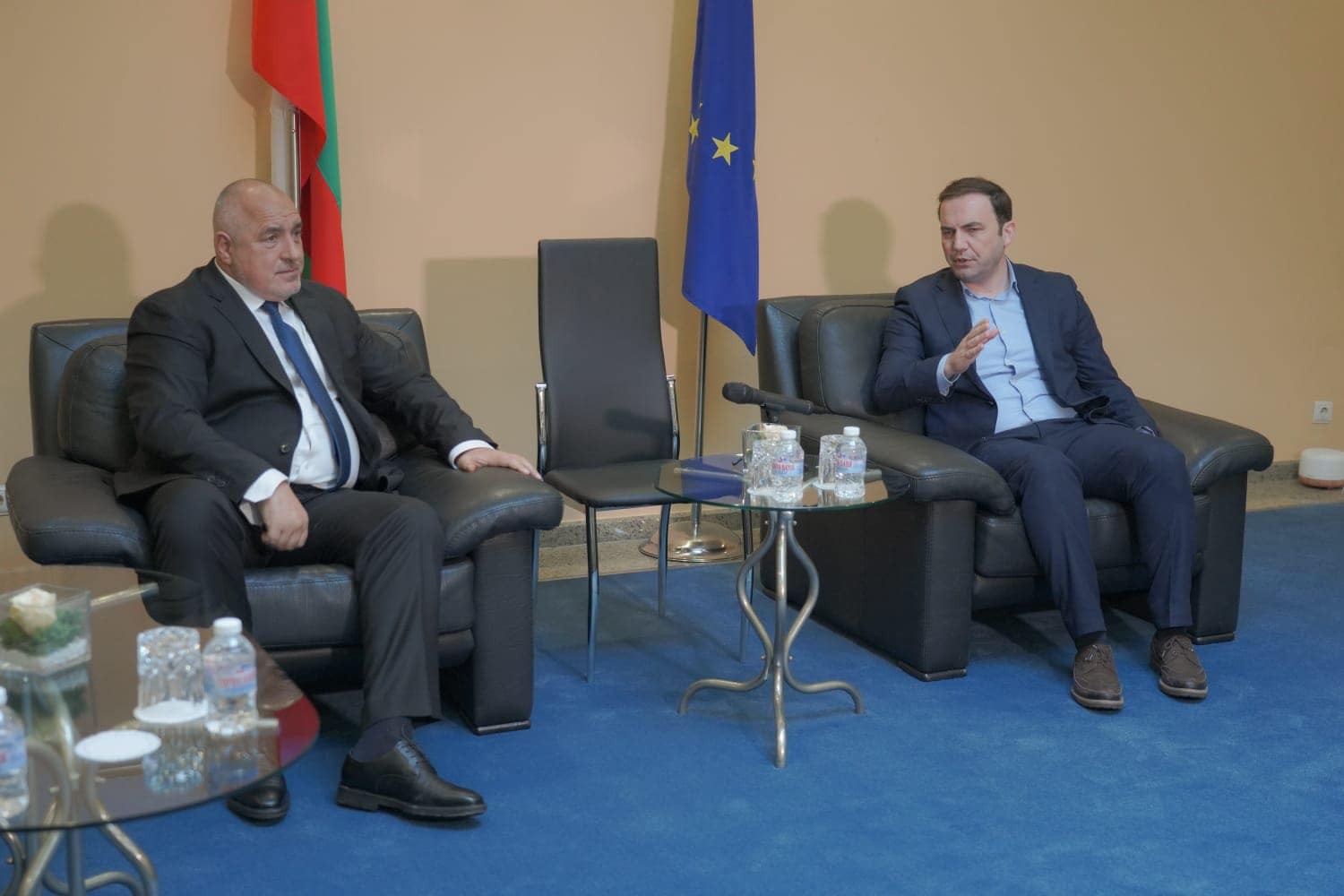 North Macedonia Minister of Interior Bujar Osmani met with the Prime Minister of Bulgaria Boyko Borissov at Sofia Airport. The meeting, as Osmani announced on his Twitter profile, took place as he and the Bulgarian Prime Minister were waiting for their flights from Sofia this morning. Osmani flew through Sofia to Bern and Borissov to Vienna, where he will meet with several EU Member States leaders.
Traveling to 🇨🇭 Bern, at the ✈️airport in Sofia, a meeting w/ PM 🇧🇬 @BoykoBorissov. A definition of neighborhood: to meet suddenly and often, yet always with friendly approach & lots of topics to talk about. pic.twitter.com/CjHiEQaT8y

— Bujar Osmani (@Bujar_O) March 16, 2021
According to a statement issued by the Bulgarian Government Press Office, Boyko Borissov noted that "all disputes between Bulgaria and the Republic of North Macedonia must be resolved. Posterity will not forgive us for missing out on this great opportunity."
Borissov was adamant that North Macedonia and Albania could not delay their EU accession, so differences between Bulgaria and the Republic of North Macedonia must be resolved.
"Therefore, both of us must prepare for negotiations rationally and not emotionally, so that our neighbors can join the European Union. This is the geostrategic goal of Bulgaria. The question is whether we can find political will, both you and me," Borissov told Bujar Osmani.
The Bulgarian Prime Minister stressed that the two countries must follow the path of diplomacy and understanding. "Heroes who died at the altar of freedom cannot be the issue that separates us. Because their deepest dream was to be united and that is why they sacrificed their lives. It should therefore be a bridge of friendship, not division," Borissov said according to the Government's Press Office.
During the meeting, Borissov reaffirmed Bulgaria's initial support for the European integration of its southwestern neighbor, albeit subject to certain conditions. The Bulgarian Prime Minister stressed the need to fulfill all the commitments set out under the Treaty of Friendship, Good Neighborliness and Cooperation, signed in 2017.
During Borissov's meeting with Osmani, they also discussed bilateral relations, the European perspective of the Republic of North Macedonia and the challenges posed by the Covid-19 pandemic.
The Bulgarian Prime Minister sent special greetings to Prime Minister Zoran Zaev and President Stevo Pendarovski. /ibna