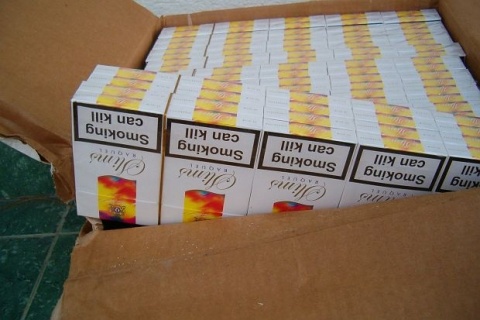 Sofia, April 9, 2015/ Independent Balkan News Agency
By Clive Leviev-Sawyer of The Sofia Globe
Bulgarian police and customs officers launched a large-scale anti-smuggling operation at the Kapitan Andreevo border checkpoint with Turkey on April 9, the Interior Ministry said.
The checks come only a day after Prime Minister Boiko Borissov criticised the efforts of the customs agency to fight contraband, raising the prospect that the agency could be merged into the National Revenue Agency if it does not improve its track record against smugglers.
The operation also comes on the last working day before a four-day Easter weekend in Bulgaria. Borissov had said earlier that long weekends caused by public holidays, such as Bulgaria's Liberation Day in early March, were specifically targeted by smugglers to ship goods across the border.
He made those comments after police arrested 13 customs officials and three border police officers, alongside seven other people suspected of involvement in a cigarette smuggling ring and three security guards, on March 31.
Police in Plovdiv seized a shipment of smuggled cigarettes on March 29 and arrested the entire customs shift that allowed the cargo truck through the checkpoint, Bulgarian National Radio reported at the time. A second truck was seized at the Kapitan Andreevo checkpoint after police reviewed the surveillance cameras.
Two of the customs officials arrested in that bust were charged with malfeasance in office, the prosecutor's office said in a statement on April 9. The duo were accused of allowing seven trucks carrying cigarettes worth 55.7 million leva (about 28.5 million euro), to enter Bulgaria between March 16 and March 29, without undergoing the required customs checks.