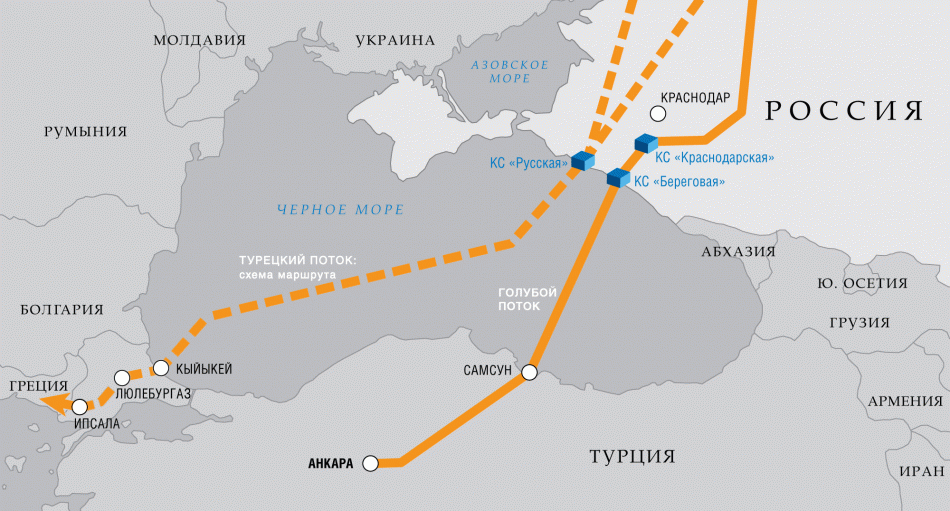 Bulgaria still hopes to secure Russian deliveries for its planned gas hub near Varna and is currently awaiting the European Commission's decision on whether the country can build a direct pipeline to Russia, Bulgarian Prime Minister Boiko Borissov said on July 19, at the annual meeting with Bulgarian ambassadors abroad.
Borissov – who suggested the Balkan gas hub in December 2014, just weeks after Russian president Vladimir Putin announced the cancellation of the South Stream pipeline, which was meant to make landfall in Bulgaria – recently met with Klaus-Dieter Borchardt, director for the internal energy market in the EC's directorate-general for energy, to discuss the future of the proposed hub.
At the meeting with the ambassadors, he said that Bulgaria is currently awaiting the EC's reply on whether it would allow a direct pipeline from Russia to make landfall in Bulgaria.
The idea is not new, as such a pipeline would effectively replicate the underwater stretch of the abandoned South Stream gas project, but Bulgaria appears to be making efforts to give a new impetus to the project in recent weeks.
In addition to Borissov's meeting with Borchardt, the Energy Minister Temenouzhka Petkova met in June with Gazprom CEO Alexey Miller to sign a memorandum on a roadmap for developing Bulgaria's gas grid. Earlier this week, she also met with Egypt's ambassador to Bulgaria to discuss the potential of gas deliveries from Egypt and, separately, attended the signing of a memorandum between Bulgaria's gas grid operator Bulgartransgaz and Azerbaijan's state-owned company Socar, with which the two companies agreed to jointly explore new possible gas delivery routes into Bulgaria and further into South-Eastern Europe.
Bulgartransgaz already has an agreement in place with Socar to buy a billion cubic metres of natural gas from the Shah Deniz 2 field, once deliveries begin in 2020. But in order to secure EU funding for the Balkan gas hub, the country needs to have at least three separate sources of gas, according to earlier statements by Bulgarian officials.
Azerbaijan could serve as one such source and the prospect of a joint liquefied natural gas with Greece has also been discussed in the past (this would also require Bulgaria to finally complete its interconnector pipeline with Greece, which has been repeatedly delayed in recent years), but the Russian route is also being actively pursued.
A recent report by news website Mediapool.bg quoted Bulgartransgaz CEO Georgi Gergov as saying that the talks with Gazprom are currently focused on two possible scenarios – the direct underwater pipeline mentioned by Borissov, as well as a land pipeline from Turkey.
After cancelling the South Stream project, Russia announced that it would instead build a similar pipeline, with the same capacity of 63 billion cubic metres, to Turkey – one line of this re-branded Turkish Stream project would deliver gas for Turkey's domestic needs, while the other three would carry gas that would be re-exported to the EU.
Since then, Moscow and Ankara have only reached agreement on building the one line to Turkey. Bulgaria hopes to persuade Gazprom to build one other line, with an annual capacity of 15.7 billion cubic metres, directly to the Balkan gas hub.
Any new infrastructure from that hub would be open to be used by all suppliers, thus avoiding one of the main objections raised by the EC to South Stream's land section, namely that it did not offer third-party access, thus breaching the "unbundling" provisions of the EU's Third Energy Package regulations.
And such infrastructure would not need to be restricted to South-Eastern Europe only – also on July 19, Bulgaria's Energy Ministry announced that gas companies from Greece, Bulgaria, Romania and Hungary signed a memorandum of understanding to build a "vertical gas corridor", linking the gas grids of the four countries./IBNA