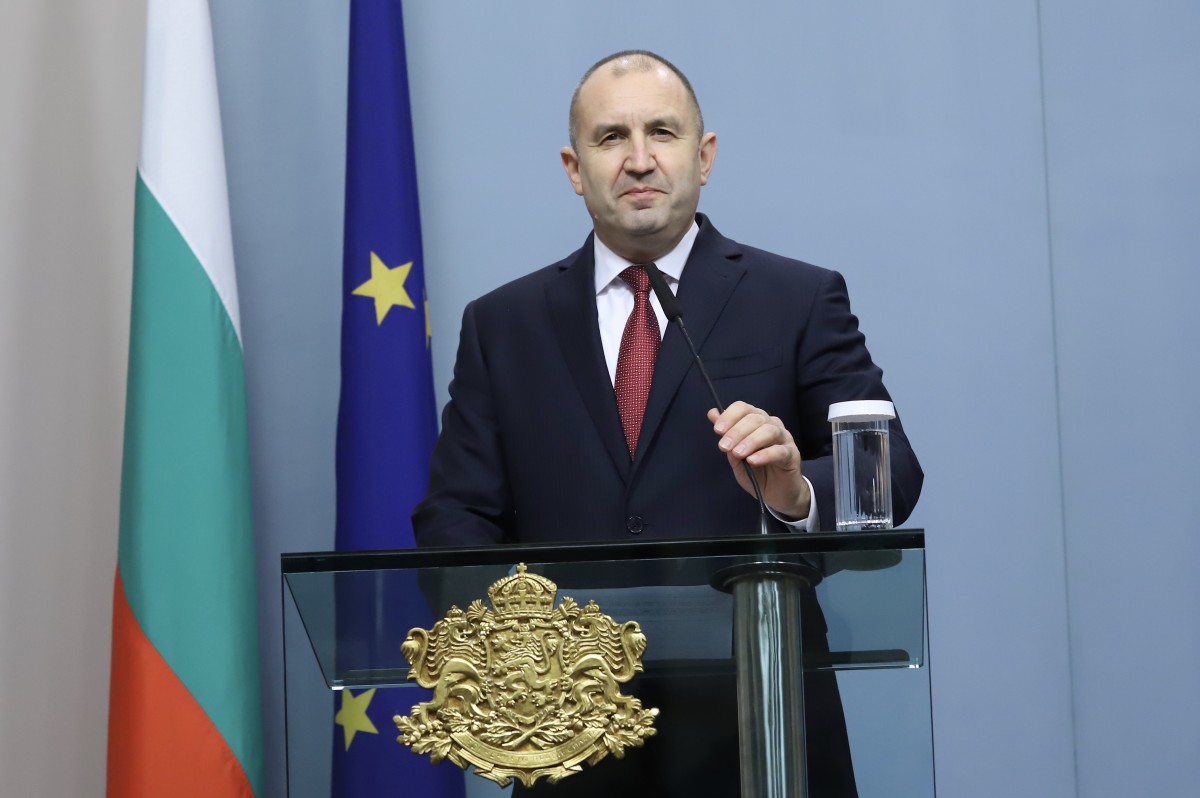 "Bulgaria has withstood storms and has been reborn in its history over the centuries. Even in the most difficult moments, the Bulgarian soldier was selflessly the last obstacle in the country's defense. Having won brilliant victories, the Bulgarian Army has offered generations of patriotism and devotion", said Bulgarian President Rumen Radev in his speech on Bulgarian Army and Courage Day.
"We live in an increasingly troubled world where domination and security will map the future of the nation. The Bulgarian army has followed a long-awaited course of modernization, but this time there is no room for opportunities and calculations for political survival", the president added.
"We need modern weapons, but they must be acquired through clear procedures and a unified approach to the types of the Armed Forces. Therefore, decisions on national security should not be left to politicians alone. Modernization is an expensive, complex and inclusive process, with the soldier always in its essence. Modern defense capabilities are unthinkable without the soldiers, sergeants and officers bearing the testament to a united and prosperous Bulgaria.
"Thank you for continuing to support Bulgaria's purpose with professionalism and dedication. May St. George protect you and give you courage", the president told the soldiers.
"Please accept my gratitude for your worthy service in the ranks of the Bulgarian Army, wishing your self-denial to be passed on to future generations", the President added in his speech to the veterans.
"Today's celebration is the celebration of the unity of the people and the army. Our history over the centuries has shown that when this glue is strong, it is our strength and our country. And today, on this bright holiday, let us show our appreciation to our army. Today, May 6, is different – there will be no parade and the citizens will not see their army in the square and in the sky, because our soldiers are on alert. Rest assured that our gratitude to them is sincere and eternal. Let's not forget that May 6 is a day of courage that everyone brings to their hearts. We owe it to those who fearlessly entered the struggle for Bulgaria and died with the only hope of giving their lives for a worthy Bulgaria. Respect for heroes requires not only respect for their memory, but also following their example in our daily lives. A successful generation and a dignified life are not achieved by instilling fear and resignation, a strong and modern state is not built on apathy, but on courage and boldness, so let us honor the daily courage of a worthy Bulgarian – who expresses his demands and does not tolerate injustice and arbitrariness", he added.
In this celebration, I appeal to the young people of Bulgaria, because you have been called to take the decisive steps and fulfill the ideal of a modern and dignified Bulgaria, Radev added. "You have to succeed and win where we did not succeed today. Whatever obstacles you face, be bold and don't give up – the blood of generations of brave Bulgarians is flowing in your veins. The future belongs to the brave, not to the frightened".
Concluding, the Bulgarian President wished all his compatriots health and peace. "May every ordeal we go through together make you more humane, stronger and more united. Bulgaria's future depends on our wisdom, bold and cooperative efforts./ibna