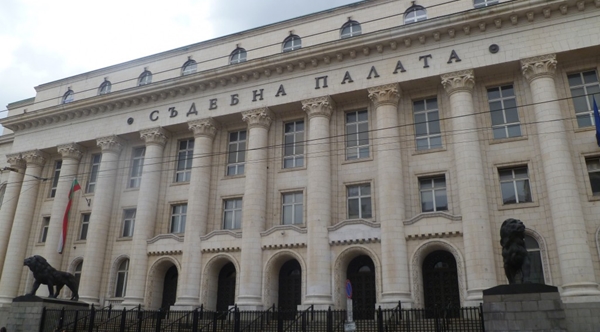 The Sofia Appellate Court ruled on June 18 to uphold an April order by the Sofia City Court to extradite Ilhan Karabag, sentenced to prision by a Turkish court for membership of the Kurdistan Workers Party (PKK), to Turkey.
Turkey, along with the US, UK and EU, deems the PKK a terrorist organisation.
Karabag had been living in Bulgaria for three years and was in a refugee centre when he was taken into custody by Bulgarian authorities in March 2019. The arrest was made on the basis of an extradition request by Turkey.
Bulgarian media reports said that according to documents presented to the court by Turkey, Karabag joined the PKK while in Iraq. He left that country in 2012 but returned to fight against the Democratic Union Party (PYD) in 2015, according to the documents.
Karabag's supporters argued that there was no logic to this charge because PYD is related to the PKK. According to Karabag, he was fighting the so-called "Islamic State".
According to Bulgarian investigators, Karabag entered the country with a false identity and later tried to leave illegally, without lodging an application to the Bulgarian authorities for protection.
Karabag has been sentenced by a Turkish court to six years and three months in prison for membership of the PKK.
His counsel told the Sofia Appellate Court that Karabag wanted to remain in Bulgaria to avoid political repression. Citing a European Parliament report from 2017, counsel argued that torture, murder and ill-treatment of detainees have been proven in Turkish prisons. The court did not accept this argument.
Media reports qyoted Karabag as telling the court: "We are not terrorists, but Kurds. Do not send me back if you have a conscience".
The court held that Karabag was a risk factor in Bulgaria and the EU and should have sought asylum immediately on entering the country. His conviction by the Turkish court was in connection to a serious criminal offence, not a political one, the court said.
The decision by the Sofia Appellate Court on the extradition application is final and not subject to appeal. However, still pending is an application by Karabag in the Sofia Administrative Court for asylum in Bulgaria. This request is expected to be examined soon, reports said.
The Turkish embassy has sent a representative to almost all the hearings, the report said. A Turkish envoy was present at the June 18 appellate court sitting. The Karabag camp alleges that the presence of a Turkish diplomat was intended to put pressure on the court./ibna