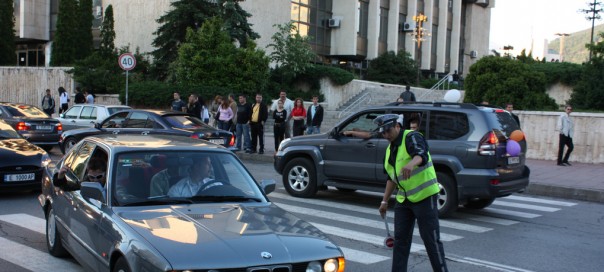 Only traffic police – and none of Bulgaria's other varieties of police – will be allowed to carry out roadside checks of motorists, and their patrol cars will be fitted with video cameras and microphones to record what passes between them and drivers.
The idea is that what passes between them and drivers should not be cash.
Bulgarian Interior Minister Vesselin Vuchkov announced these and other steps on November 25, a few days after a cabinet discussion prompted by recent headlines and online outrage about a Sofia traffic police officer being filmed accepting a 20 leva (about 10 euro) bribe.
Over the next month, all Interior Ministry cars will be equipped with GPS systems to keep track of where they are, and over the next three months, cameras and audio recording systems will be fitted in 450 traffic police cars.
Only traffic police would be empowered to carry out roadside checks, and the checkpoints should be announced in advance by signposts.