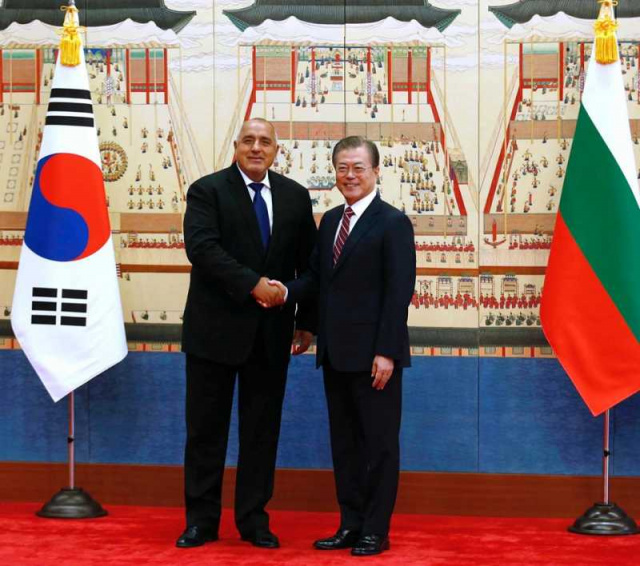 In their latest meeting in Seoul, South Korean President Moon Jae-in and Bulgarian Prime Minister Boyko Borissov expressed their intentions to collaborate in the field of energy, thus promoting innovative solutions to tackle the issues that cause troubles in the Bulgarian energy sector.
This is the first time since the commencement of the two countries' diplomatic relations in 1990 that a Bulgarian delegation makes an official visit to South Korea.
South Korea, as the country's president Moon Jae-in has announced, wishes to participate in the construction of the Belene nuclear power plant.
Bulgaria has been on the look for strategic investor(s) since March 2019, in order for the Belene nuclear power plant to restart operations, following 2012's unsuccessful attempt.
The estimated cost amounts to 10 billion euros.
The goal is for two new reactors to be constructed, of a 1,000MW capacity each.
"The Bulgarian government's take on the construction of the Belene nuclear power plant has changed, since we now hold serious offers in our hands and we know more regarding the construction part", Prime Minister Boyko Borissov stated recently.
There was – as he said – a time when the country had abandoned the concept of ​​building the plant, but the situation has now changed.
"Back then we were not given the full picture of the situation; enormous obligations were also pending, alongside the arbitration tribunal case in Paris. We were holding no signed contracts in our hands and we were not informed on the construction cost. That is why we were opposed", the Bulgarian official concluded. /ibna