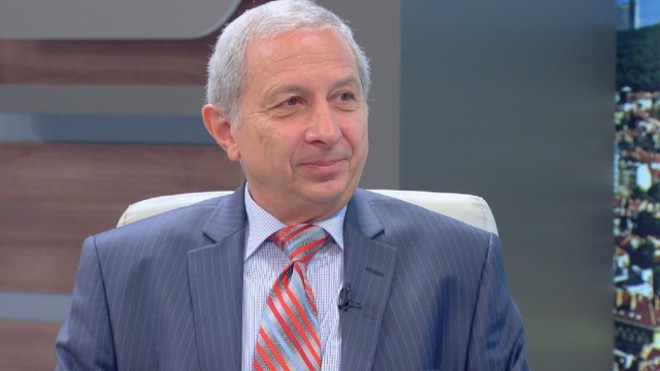 The governments of Bulgaria and Romania will hold talks in April at the latest on overall conditions regarding all border crossings between the two countries, Bulgarian caretaker Prime Minister Ognyan Gerdzhikov said during a March 11 visit to the Danube Bridge border crossing in Rousse.
Gerdzhikov said that plans are that by the end of 2017, the eastern side of the bridge, currently not in use, would be opened.
This would double the capacity and ease traffic congestion and queues at the border, he said.
A tender would be announced for the construction of the East Zone of the bridge before the end of the year, according to Gerdzhikov, who has stewardship of the country pending the formation of an elected government after Bulgaria's March 26 2017 parliamentary elections.
The issue of congestion caused by the sale of road tax stickers also would be resolved, Gerdzhikov said.
He said Bulgaria was lagging behind Romania, which sells electronic vignettes, which he described as much faster, much more modern and much easier to deal with.
"Someone holds us necessarily to paper vignettes, probably because they profit from it," Gerdzhikov said.
During his visit to Rousse, Gerdzhikov held a working meeting with representatives of the Customs Agency in the Bulgarian Danube city and with the regional directorate of the Border Police./IBNA