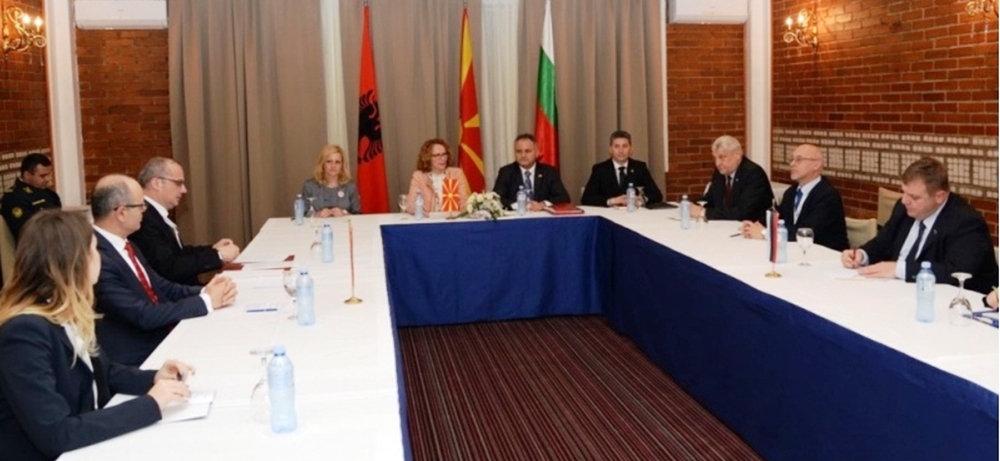 At a trilateral meeting in Ohrid, defence and deputy defence ministers from Bulgaria, Albania and the former Yugoslav Republic of Macedonia agreed on specific actions regarding the planning and conduct of joint training and exercises of their countries' special operations forces, Bulgaria's Defence Ministry said on December 2.
They also agreed on actions regarding training and exercises for structures dealing with emergencies, the Ministry of Defence statement said.
"Participants in the meeting expressed their common opinion that with these talks, the three countries launched an important political process for joint defence initiatives that will enable building a common security platform in this part of the Balkans covering the project to build corridor №8," the ministry said.
The meeting was attended by Bulgarian Defence Minister Krassimir Karakachanov, his counterpart from the former Yugoslav Republic of Macedonia Radmila Shekerinska. Albanian defence minister Olta Xhaçka was represented by her deputy because she had to return to Tirana to head up assistance operations after her country was hit by heavy rain./IBNA