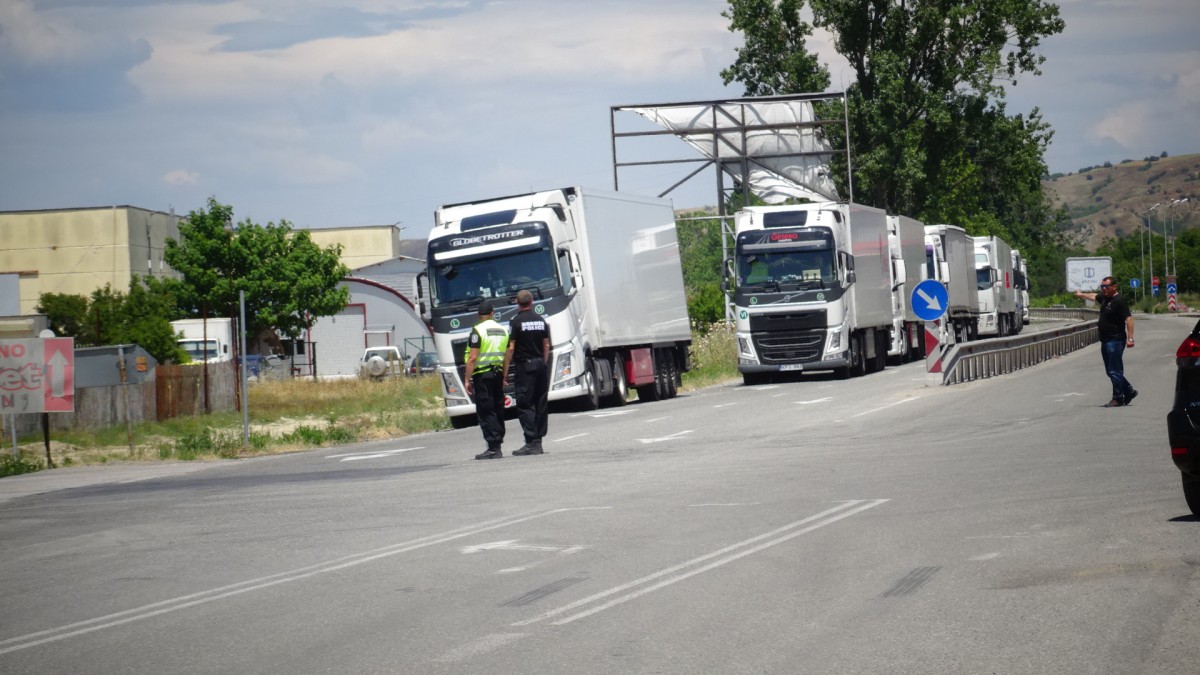 The queue of trucks at the Greek-Bulgarian border reaches 7 km at the Kulata border checkpoint, with the waiting time reaching 4 hours, as the traffic is very slow.
The queue reaches the village of Marikostinovo, or 7 km from the border crossing point. None of the Bulgarian drivers at the border know how long they will wait as no one has officially announced anything to them.
According to the Bulgarian Interior Ministry, the delay is being made by Greece, as Greek authorities have been asking from those entering the country to enter a quarantine since yesterday.
According to international transport drivers, most of the drivers are transiting, so they should not be subject to a 7-day quarantine./ibna